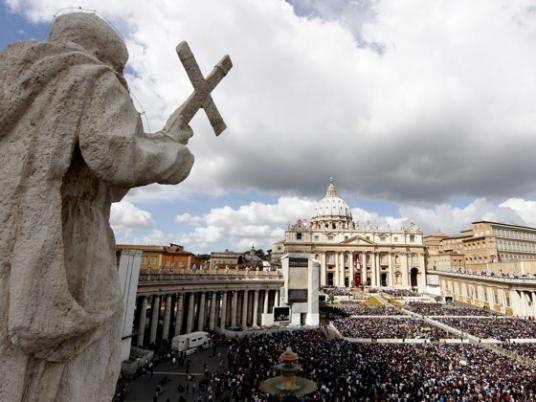 The Vatican confirmed that a papal trip to Egypt is under consideration but that no dates or itinerary have been finalized.
The statement Saturday from spokesman Greg Burke came after Italy's state-run RAI reported Francis would visit Cairo's al-Azhar, the leading center of learning of Sunni Islam, on May 20-21.
The Vatican and al-Azhar recently restored relations that the Cairo institute severed in 2011 to protest comments by then Pope Benedict XVI.
Benedict in 2011 had demanded greater protection for Christians in Egypt after a New Year's bombing on a Coptic Christian church in Alexandria killed 21 people. Since then, Islamic attacks on Christians in the region have only increased, but the Vatican and al-Azhar nevertheless sought to rekindle ties.
Last May, al-Azhar's grand imam, Sheik Ahmed al-Tayyeb, visited Francis.