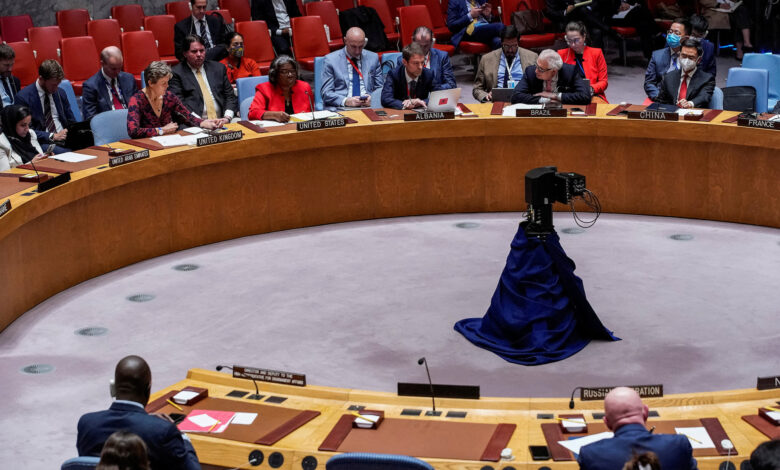 Ukrainian President Volodymyr Zelensky on Wednesday urged the United Nations Security Council to support the Ukrainian peace formula following a wave of missile strikes against the country that he dubbed "the Russian formula of terror."
"I emphasize yet again: it is high time to support the Ukrainian formula of peace. There should be no room for terror in the world," Zelensky said. 
Zelensky emphasized the need for "modern and effective air and missile defense systems" after detailing the series of Russian airstrikes that destroyed critical facilities, including energy infrastructure, housing, and a hospital maternity ward, where a newborn baby was killed.
The large-scale assault on energy infrastructure also led to widespread blackouts in Ukraine and neighboring Moldova, an act Zelensky said was "analogous to using weapons of mass destruction."
"When the temperature outside drops below zero and tens of millions of people are left without electricity, heat and water as a result of Russian missiles hitting energy facilities, that is an obvious crime against humanity," Zelensky said.
US Ambassador Linda Thomas-Greenfield was one of several representatives to reiterate their support for Ukraine, with emphasis on condemning Russian attacks on Ukrainian energy infrastructure.
"Putin's motive could not be more clear and more cold-blooded. He is clearly — clearly —weaponizing winter to inflict immense suffering on the Ukrainian people. He has decided that if he can't seize Ukraine by force, he will try to freeze the country into submission," Greenfield said.