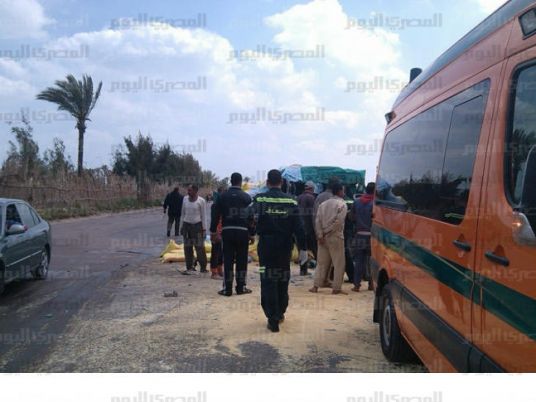 An elderly man and a child were killed on Friday and three others were injured with bruises and fractures in two separate accidents in Sohag governorate.
According to the police investigation, the first accident occurred when the victim, Ahmed E., 67, a pensioner, was standing by the open doors on a train and lost his balance, falling to his death. The body was transferred to the Sohag General Hospital morgue.
The report of the health inspector stated that the cause of death was a broken skull and bleeding in the brain, ruling out any criminal suspicions.
In the second incident at the Juhayna locality, a tuk tuk driven named Mina E., 20, a student, hit a truck from behind on Nag Abdel Rasool Road.
The accident led to the death of one-year-old Youssef A. and the injury of his mother Abeer M., 20, Lobna G., 35, and the tuk-tuk's driver with fractures and bruises.
The child's body and two injured were transferred to Juhayna Central Hospital, while the injured mother was transferred to Sohag General Hospital.
Legal claims were filed in the two incidents and prosecutors took over investigation.
Edited translation from Al-Masry Al-Youm