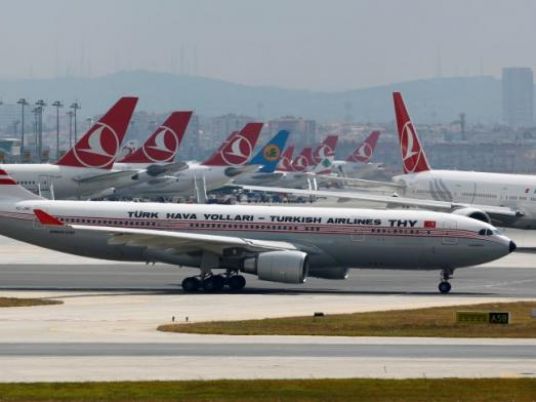 Turkish Airlines announced in a statement on Tuesday it plans to resume its flights to Sharm el-Sheikh starting September 10, 2016.
Flights from Istanbul to the Egyptian resort town of Sharm el-Sheikh and vice versa will be resumed after the Egyptian authorities have taken necessary security measures for passengers and planes at Sharm el-Sheikh Airport, the statement added.
Turkish Airlines will run four flights a week back and forth between Istanbul and Sharm el-Sheikh on Mondays, Wednesdays, Fridays, and Saturdays.
The flights will take off from Istanbul at 23:30 and arrive in Egypt at 01:45, according to the statement.
Airlines from Russia, Britain, Germany and others suspended their flights to Sharm el-Sheikh Airport following the bombing of a Russian passenger plane on October 31, 2015, 23 minutes after it took off from the airport, which killed all 224 passengers on board.
While some quickly resumed travel to the once teeming Red Sea resort, other countries sought deeper reassurances about the security arrangements at the airport. Sharm el-Sheikh's tourism industry has been hard hit by fears of further air-transport related attacks and the resulting restrictions on air travel.
Egypt has paid scrupulous attention to airport security since the incident, drafting in security consultants and foreign delegations to bring safety up to top standards and help win the trust of wary authorities once more. In June, both Russia and and Britain announced intentions to resume flights after the summer if certain safety criteria are met.
In late January, governor of South Sinai Khaled Fouda said that the resort's tourism industry had lost LE6 billion over the three months since the Russian air disaster, with most of those losses due to the plane's downing.
The credit rating company Moody's announced in June that the Egyptian tourism sector profits in the first quarter of this year amounted to US$551m, the lowest recorded profits for the sector since March 1998.