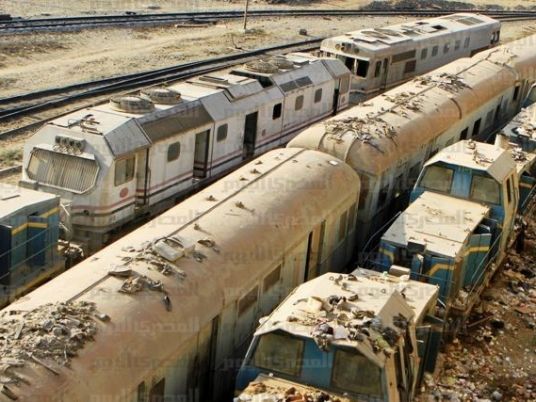 The transport minister met on Wednesday with General Electric international company representatives to follow up on the latest updates on an agreement to manufacture and supply 100 new tractors and to carry out maintenance for 81 others in service.
The minister of transport stressed the importance of rehabilitating the tractors of the Egyptian Railway Authority as part of a plan to improve services provided to citizens.
The Transport Ministry is proceeding in accordance to a specific plan to develop various initiatives to better transport services. The initiatives address the maintenance of tractors and the purchasing of new ones.
The minister stressed the need to adhere to the timetable of the agreement.
The first ten tractors are scheduled to be delivered in September. These first ten come out of a total of 50 tractors that should be supplied before the end of this year.
The minister also discussed with the GE representatives the timetable for the rehabilitation of 81 railway tractors along with the rehabilitation of one of the Railway Authority workshops.
The GE delegation stated that two out of the 81 tractors will be ready at the end of July.
Edited translation from Al-Masry Al-Youm