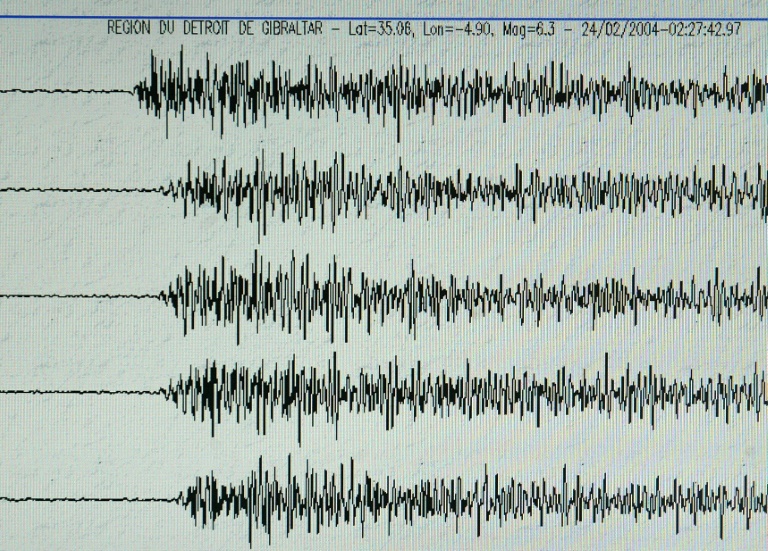 The stations of the National Seismic Network recorded a 6.6-magnitude earthquake in the eastern Mediterranean region, 415 km from Damietta, which was felt by a number of citizens in some Egyptian cities, Gad al-Qady, head of the National Research Institute of Astronomy and Geophysics (NRIAG), said.
Qadi explained, in a statement, Tuesday, that an earthquake hit at exactly 3:07 minutes and 46 seconds in the morning, Cairo time, at a depth of 60 km, at a latitude of 35.15 degrees north, and longitude 31.94 degrees east.
He stressed that there were no reports of deaths or damage as a result of this earthquake.
According to the earthquake.usgs.gov website, Palestine, Turkey and Greece were also affected by a 6.6-magnitude earthquake at the same time on Tuesday.
The US Geological Survey also said that an earthquake of magnitude 6.6 struck the Cyprus region on Tuesday, at 19.6 km.
Has Egypt entered the earthquake belt?
In previous statements, Qadi said that the eastern Mediterranean region is witnessing a collision between the part that carries the continent of Africa and the part that carries the continent of Europe, and this leads to an earthquake on an almost daily basis, and most of these earthquakes are not felt by citizens.
Qadi added, in televised statements, two weeks ago, that the phenomenon was natural and expected, but some countries have to sound the alarm bell by taking measures.
Thus, a guideline was launched to confront earthquakes, and to reduce losses as much as possible, he said.
A 5.9-magnitude earthquake struck the coast of Greece on Wednesday, December 29, 2021, and was felt by the residents of Cairo.
The Euro-Mediterranean Seismological Center (EMSC) said a 5.9-magnitude earthquake hit the Greek island of Crete on Wednesday, Russia Today reported.
The center added that the earthquake occurred at a depth of ten kilometers.
On December 18, a 5.4-magnitude earthquake rocked the sea in southern Greece between the Peloponnese and the island of Crete.