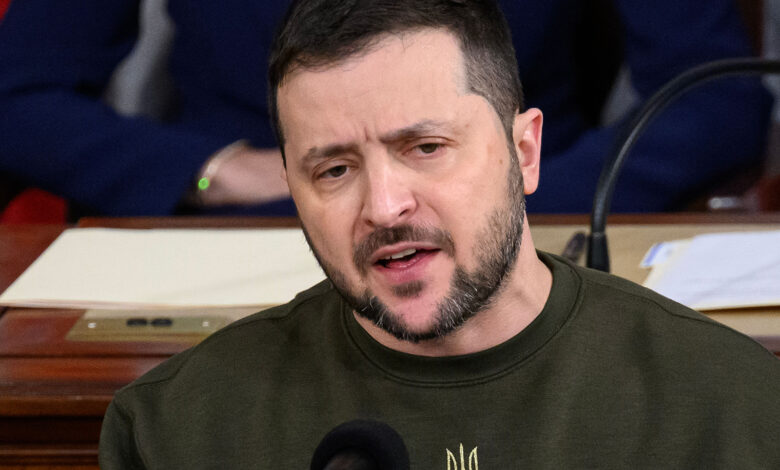 Ukrainian President Volodymyr Zelensky appeared in a video message during the Golden Globes telecast to thank his allies in the "free world."
Sean Penn introduced the Ukrainian comedian-turned-politician with nods to ongoing protests in Iran, during which several citizens have been executed, and the women's rights movement in Afghanistan. The Oscar winner previously met with Zelensky in Kyiv and gifted him one of his Academy Awards, asking the president to return it when the war ends.
Zelensky told the Hollywood crowd that the "war in Ukraine is not over yet, but the tide is turning, and it is already clear who will win," to some applause.
"There are still battles and tears ahead," Zelensky said in a recorded message. "But now I can tell you who was the best in the previous year – you in the free world, who united around support of free Ukrainian people."
Zelensky recalled the Golden Globes of the early 1940s, before World War II had ended.
There will be no third world war," he said. "It's not a trilogy."
Zelensky has previously appeared virtually at the Cannes Film Festival and the Grammy Awards to discuss the conflict and thank those in the entertainment industry who've raised awareness of it. Some honorees at the 2022 Screen Actors Guild Awards also name-dropped him as an example of a courageous leader.