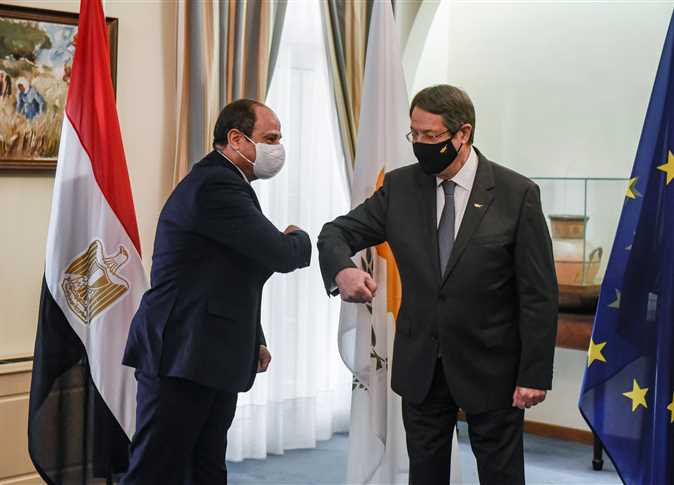 A tripartite summit between President Abdel Fattah al-Sisi, Cypriot President Nicos Anastasiades and Greek Prime Minister Kyriakos Mitsotakis was held in the Cypriot capital of Nicosia on Wednesday.
Egypt's Presidential Spokesperson Bassam Rady said that the summit discussed means of enhancing joint tripartite cooperation in various fields and develop the historical relations that bind the three countries together.
They also discussed intensifying consultation on political developments in the region, which is witnessing unprecedented challenges threatening the security of the Mediterranean countries.
The following is an outline of some points from Sisi's speech at the joint press conference with Cypriot and Greek officials, according to the President's official Facebook page:

Egypt has presented a successful model in strengthening tripartite cooperation, in accordance with international law and the provisions of the United Nations on maritime law.

The Eastern Mediterranean Gas Forum has contributed to setting a framework for consensus on joint projects in the gas field.

We support the efforts of Nicosia to resolve the Cyprus crisis and unify the two parts of the island.

A comprehensive political solution is the only way to achieve stability in Libya.
I stress the need for continued efforts to settle the Palestinian conflict.
I reiterate the need to end any foreign military presence in Syria.
We will not tolerate countries and entities that support terrorism with arms, financing, and training.
We urge the international community to shoulder its responsibilities in confronting the sponsors of terrorism.
Egypt has not, at any stage, resorted to using illegal immigration as a tool for negotiation or blackmail with its European partners.