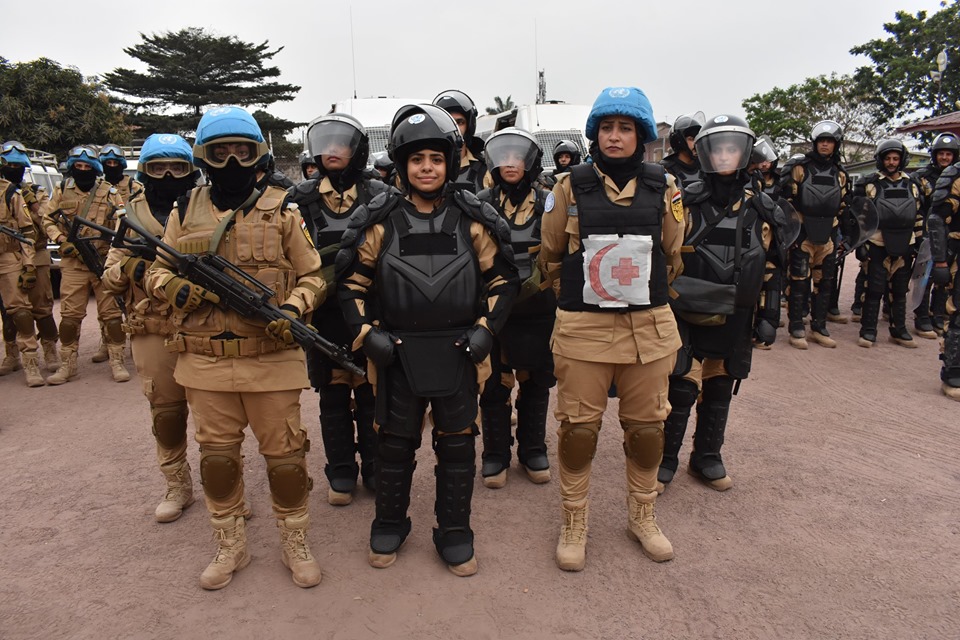 Ten Egyptian policewomen will join the police ranks of the United Nations Organization Stabilization Mission in the Democratic Republic of the Congo (MONUSCO), according to a statement posted on the mission's Facebook page.
"These ten top Egyptian professionals will be assigned, along with their male colleagues, as patrols, escorts, protection of personnel and security at United Nations facilities," read the statement, which was accompanied by an image titled "Photo of the day," featuring the 10 policewomen welcomed among peacekeeping forces.
Egyptian Foreign Minister Sameh Shoukry noted that in 2018, around 3,000 Egyptian men and women were present across the Congo, Mali, the Central African Republic and Darfur.
Operating since 2010, the mission stands against threats of physical violence, supporting the government of the DRC and unifying their efforts to maintain peace and stability in the area. The mission was formed to protect civilians and human rights defenders and consolidate peace in the republic, according to the mission's statements across its official pages.
The female peacemaker role mainly protects women from sexual violence and advocates for the recovery and survival of victims of sexual violence according to United Nations standards for missions in unsettled areas.
Last April, an Egyptian female peacekeeper was granted the UN Medal by Force Commander Lieutenant General Elias Rodrigues Martins Filho at a ceremony held by the United Nations Mission in the DR Congo (MONUSCO) at the Force headquarters in Goma, according to an official statement. She was honored among 51 personnel from various countries.
Photo credit: MONUSCO / UNPOL