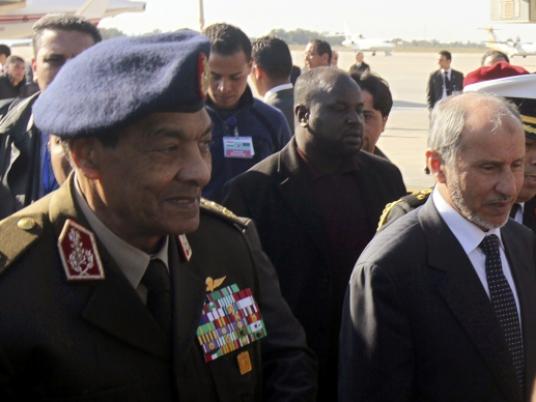 The head of the Supreme Council of the Armed Forces (SCAF), Field Marshal Hussein Tantawi, appointed 10 members of parliament on Saturday, including five Copts.
According to the March 2011 Interim Constitution, Tantawi, as head of the SCAF, has the right to appoint 10 MPs just as the abolished 1971 Constitution gave the president this same right.
Analysts say Tantawi's appointment of the five Copts is related to the low level of Coptic representation in the People's Assembly. Coptic candidates won only two out of a total of 498 seats in recent parliamentary elections, which handed Islamists a triumphant win.
The five Copts Tantawi has appointed are Susie Adly Nashed, Marianne Malak Kamal, Hanna Georges Grace, George Nagy Messiah , and Tarek Makram Shaker. The 5 other MPs are Abdullah Mohammed Maghazi, Yasser Salah Abdel Aziz Abdel Maguid, Abdullah Salim Jahama, Sherif Mohamed Abdel Hameed Zahran, and Amr Saber Abdel Galil.
Egypt's lower house, the People's Assembly, is scheduled to hold its first session on 23 January. Elections for the upper house, the Shura Council, will start on 29 January, and it will hold its first session in late February.
The Muslim Brotherhood's party won 47.18 percent of seats in the People's Assembly, the High Judicial Elections Committee announced on Saturday.