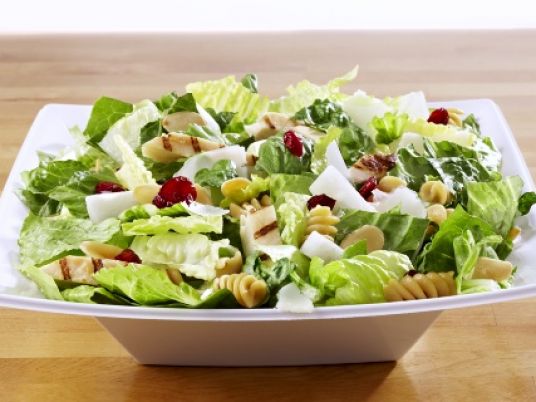 Grocery stores use sale circulars to draw shoppers into the store, but the featured foods generally don't rate high for health value, US researchers say.
A study in the Midwest analyzed the health quality of foods featured in a year's worth of supermarket circulars and found it was lower even than the average American diet, which is already fairly low quality.
Grocery stores could serve public health by promoting healthier choices that are more in line with healthy eating guidelines, the authors conclude.
Lead author Lisa Jahns said that one Sunday, as she was planning her weekly shopping trip, she noticed that many of the foods advertised in the supermarket circular were not what she was looking for.
"I became curious about the kinds of foods that were offered on special," Jahns, a researcher with the US Department of Agriculture Human Nutrition Research Center in Grand Forks, North Dakota, told Reuters Health in an email.
For the current study, Jahns and her colleagues rated the quality of the advertised items according to the current Healthy Eating Index (HEI-2010), which ranks foods based on whether they conform to USDA's Dietary Guidelines for Americans.
The researchers used the HEI-2010 to assign scores to more than 9,000 foods and beverages listed in the weekly circulars. These scores are based on food types as well as individual nutrient components, and rate intakes of fruits, vegetables, greens and beans, whole grains, dairy products, proteins and healthy fats. The scores also account for refined grains, sodium and empty calories.
In addition, the team calculated HEI scores for the average diet of the US population based on data from the annual National Health and Nutrition Examination Survey.
They found that, on average, 178 items were advertised each week with an average nutrition score of about 43 points out of 100. This was lower than the average US diet quality score of about 55.
The sale circulars scored lowest for whole grains, greens and beans, but scores for fruits, vegetables, dairy and healthy fats were also low, the authors reported in the Journal of the Academy of Nutrition and Dietetics.
Grocers and the US in general did better on total protein, rating a 100 HEI score, and on the category of Seafood and Plant Proteins, with scores of 70-75.
Jahns said that while the quality of the overall mix of foods advertised was lower than the average American diet, it was not as low as she expected.
"They did include vegetables and fruits and other foods recommended by the Dietary Guidelines for Americans, just not in recommended amounts," Jahns said.
It may be unrealistic to place any portion of a burden of responsibility in changing the American population eating patterns to supermarkets, at a time when they struggle to make a small margin of profit, said Miriam Pappo, director of clinical nutrition for Montefiore Health System in New York.
Pappo, who was not involved in the study, thought some findings were interesting. For example, the researchers found that empty calories were higher in the summer than in other seasons.
"(That's) likely due to ice creams and other treats offered or desired in the summer," she said. "This is contrary to what we know: eating desserts is highest in the winter holiday months."
Total Fruit score was also unexpectedly higher in winter than in other seasons, Pappo said. "Most people believe they eat more summer fruit. Perhaps they just enjoy it more," she said.
Pappo advised consumers who want to eat healthy and maintain a budget that there are sales on fresh or frozen fruits and vegetables, and whole grain breads or products, and even olive oils, despite the study findings.
Fruits and vegetables that are frozen plain without extra sauce are often very high in nutritional content, sometimes higher than fresh, Pappo added.
"Saving on non-food items, often on sale or with coupons, may help defray, off-set, or reduce the cost of healthy food items in the total grocery bill for a household" she said.