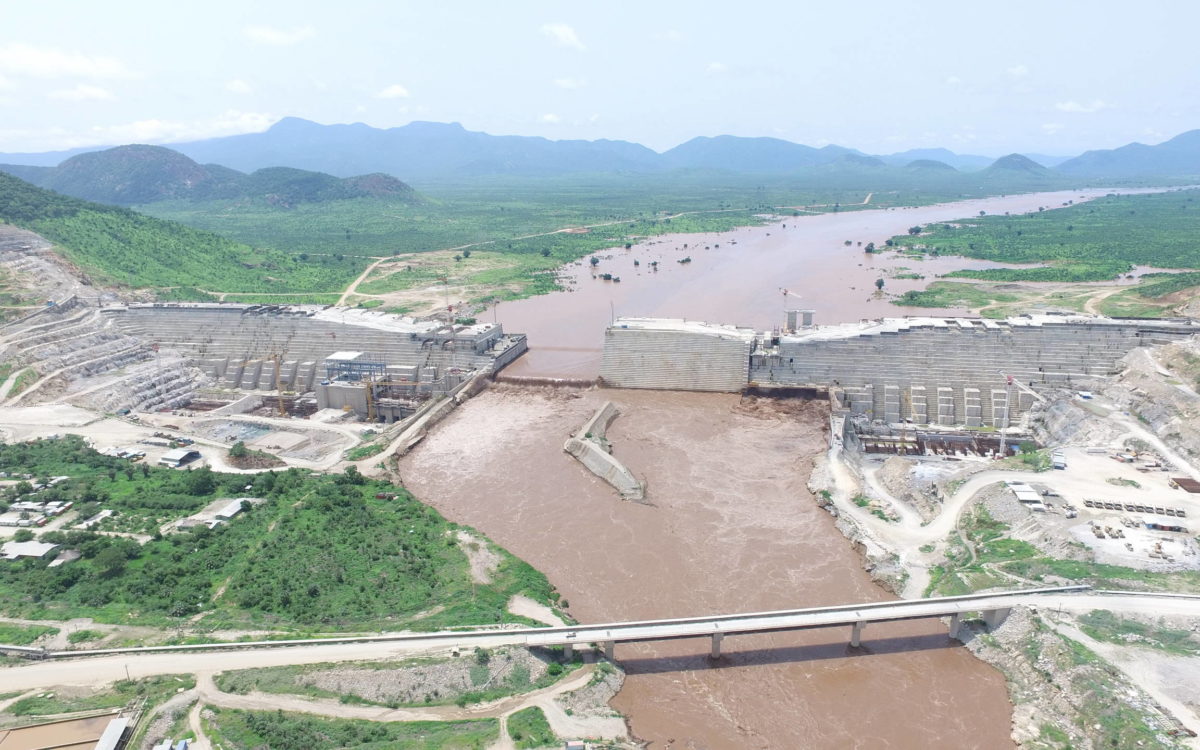 Sudanese Minister of Irrigation and Water Resources Yasser Abbas said on Sunday that his country's government is discussing the prosecution of Ethiopia in light of stalled negotiations over the Grand Ethiopian Renaissance Dam crisis (GERD).
The minister's statements came after the meeting of the Supreme Committee to follow up on GERD talks, headed by Sudanese Prime Minister Abdalla Hamdok, and in the presence of the ministers of Foreign Affairs and Justice, the directors of general and military intelligence, and members of the Sudanese negotiation team.
The meeting reviewed the state of GERD negotiations, including the current stalemate, and discussed future steps, Abbas said.
He added that the meeting affirmed adherence to the national negotiating position based on Sudan's right to protect its water security interests.
The meeting discussed four facets of the crisis: the technical track, the necessary technical precautions in the Roseires Dam and Jebal Aulia Dam, the preparations of the legal teams in suing the Salini company or the Ethiopian government, and the diplomatic and political work during the coming period.
Sudan said on Saturday that it will resort to the International Justice Court in the event that Ethiopia carries out its second filling of GERD without reaching a binding agreement with Egypt and Sudan.
"We are studying different options including resorting to the International justice Court, Human Rights Courts, and COMESA Court," Abbas explained on Saturday.
The Sudanese meeting on Sunday stressed the need to intensify the media work to unify the internal front in Sudan around a unified position towards Sudanese water security, and to support the national negotiating position.
Abbas added that the meeting stressed the need to activate the visits to African countries, which will start on Wednesday to explain Sudan's just position on the necessity of reaching a legal and binding agreement on filling and operating GERD in a manner that preserves the interests of all countries.
Egypt and Sudan say they want a legally binding agreement on filling and operating the GERD, while Ethiopia is trying to evade a such an agreement.
The three parties have held several rounds of negotiations over the past decade, but have ultimately failed to reach an agreement.
The construction of the dam, which began in 2011, is considered to be one of Egypt's most serious water issues.
Egypt, which relies considerably on freshwater from the Nile, has voiced fears that the GERD would negatively impact the country's water supply, and has insisted that measures be put in place to protect downstream countries in case of drought during the dam's filling process.
Ethiopia, on the other hand, has stressed the importance of the project to bolster its economy, where more than half of the population currently lives without access to electricity.