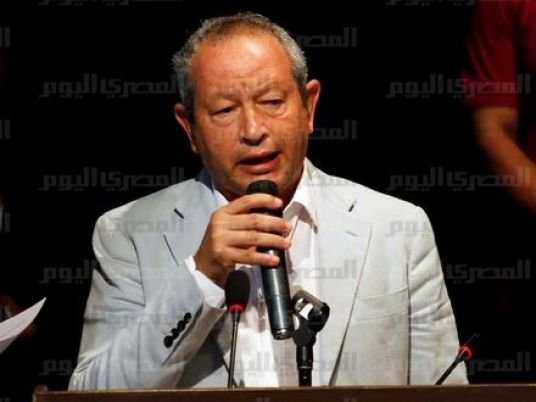 Sudan has taken full ownership of Ariab Mining Company after purchasing a 44 percent stake from Egyptian billionaire Naguib Sawiris in a $100 million deal, the country's minister of mining said on Wednesday.
Ahmed Sadiq al-Karouri told Reuters the government had already paid half of the sum and would pay the rest within four months. He said the new shares in the firm, which owns and operates gold mines, would be offered to the private sector to encourage investment in the sector.
Gold mining is key to Sudanese government efforts to keep the economy afloat after losing three quarters of its oil production — the main source of state revenues and dollars needed to pay for imports — when South Sudan split off in 2011.
Karouri told Reuters earlier this week that his country expects to produce 76 tonnes of gold in 2015, topping last year's record-high production in the war-torn African nation.
Sawiris was not immediately available for comment. The website of international gold producer La Mancha Resources Inc, which Sawiris controls as chairman of parent company Orascom TMT Investments, said it operates the Hassaï mine in northeastern Sudan through Ariab.
Karouri said Ariab was expected to produce 1.5 tonnes of gold by the end of the year. He added the company has proven reserves of gold, cooper and silver worth $17 billion in two of its 10 sites.