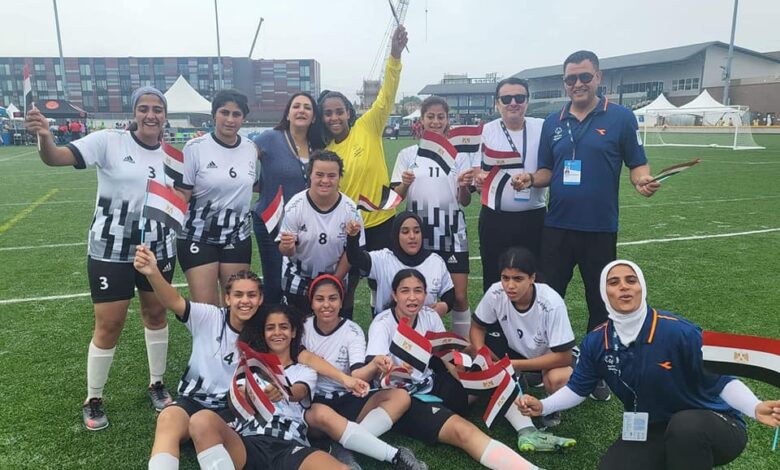 The Minister of Youth and Sports in Egypt, Ashraf Sobhy, congratulated the national team of the Special Olympics female Unified Football team for winning the bronze medal in the Special Olympics World Cup.
The tournament was held in Detroit, USA, from July 31 to August 6.
Egypt swept its Caribbean counterparts with six clean goals in the match to determine the third and fourth places, which brought them together on Friday.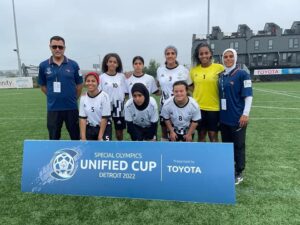 The minister praised the strong performance of the national team players in the championship competitions, and their insistence on exerting the utmost effort to achieve victory in various matches and win the bronze medal.
He noted the great support provided by the Ministry to the Paralympic Committee and national team players of special needs, who are able to achieve great achievements for Egyptian sports through their participation in various forums.
The team's captain Farah Samir said that the strength and determination shown by her team is a result of the great support provided by the Egyptian mission management during the cup journey.
She added that the meeting of the Minister of Youth and Sports with the national team before traveling was the biggest incentive and motive to repeat the achievement of 2018 by obtaining the bronze in the World Cup.
The Special Olympics World Cup was attended by 22 Special Olympics teams, 10 for men and 12 for women from Special Olympics programs from around the world.