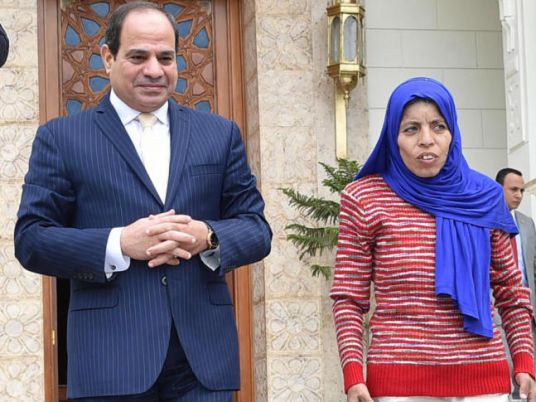 Egyptian President Abdel Fattah al-Sisi said that his country needs a "fair" personal status law to address family issues "impartially".
During a phone interview with the Egyptian satellite channel Sada al-Balad, on Tuesday, Sisi said that he is not biased in favor of the Egyptian woman, but he sees that she is "oppressed" and he wants to achieve balance in the personal status law.
Sisi pointed out that the problems of family issues have been occurring for 40 years now, wondering: "Is it reasonable that there is a country whose people are not able to resolve the issue and see honestly and impartially what can be done in the personal status file?."
He called on the government, parliament, Al-Azhar, and all state and community institutions to prepare a "balanced" law.
Sisi also called on Counselor Abdullah El-Baja, President of the Family Court, to form a group of current and former judges to prepare a draft personal status law in the coming days.
In the month of Ramadan, the series "Faten Amal Harbi" sparked widespread controversy in Egypt, as it touched on the story of a divorced woman, amid mixed reactions from different societal parties, as the heroine demanded amending the provisions of the Personal Status Law.
At the time, commentators said that what the series raises may be an indication of a possible change on the ground regarding the law.