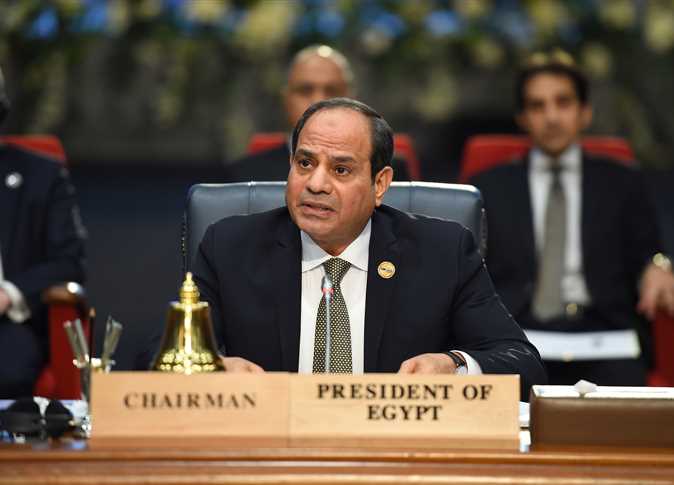 The Seventh Tokyo International Conference on African Development (TICAD) will kick off Wednesday in Yokohama, Japan, headed by Egyptian President Abdel Fattah al-Sisi and Japanese Prime Minister Shinzo Abe.
Spokesperson for the Egyptian Presidency Bassam Rady said that the conference will run from August 28 to 30, under the joint presidency of Japan and Egypt, which currently presides over the African Union.
The conference is one of the most important international forums for cooperation in development between Africa, Japan and international institutions, Rady said.
He added that African heads of state, and a number of representatives from international organizations and institutions led by the United Nations and the World Bank, will take part in the conference.
The conference will focus on various important events, including the second session of the public-private seminar on high-quality infrastructure between Japan and Africa to be organized by the Japanese ministries of Territorial Development, Infrastructure, Transport and Tourism.
Fourteen African countries, including Egypt and Tunisia, Morocco, Cote d'ivoire, Ethiopia and Ghana will participate in the seminar, scheduled on Wednesday.
Another ministerial seminar on science, technology and innovation will be held on Wednesday, as well as a workshop on science and technology organized by the Japanese Ministry of Education.
A ministerial round table discussion, organized by the Japanese Ministry of Internal Affairs and Communications, will be held under the title "Information and Communication Technologies in the Service of Sustainable Social and Economic Development in Africa."
A Japanese-African economic forum will then be held on Thursday, organized by the Japanese Foreign Trade Organization. One hundred and fifty Japanese companies specialized in all economic fields will take part in the forum.
This year's edition of the conference will discuss accelerating economic transformation, improving the business and investment environment through the private sector's involvement, building sustainable societies and establishing the foundations of security and stability within the African continent.
About 40 African countries are expected to participate, represented by presidents and prime ministers, including Egypt, Algeria, Senegal, Cameroon, Ghana, Burkina Faso, Mali, Gabon and South Africa.
The conference is co-organized by the Government of Japan, the United Nations Office of the Special Adviser on Africa, the United Nations Development Program, the African Union Commission and the World Bank.
The conference aims at promoting high-level political dialogue between African leaders and their counterparts, mobilizing support for Africa's development initiatives, providing basic and comprehensive guidelines on African development, creating a key international framework to facilitate the implementation of development initiatives in cooperation with international partners, and focusing cooperation between Asia and Africa to promote Africa's development.
Edited translation from Al-Masry Al-Youm