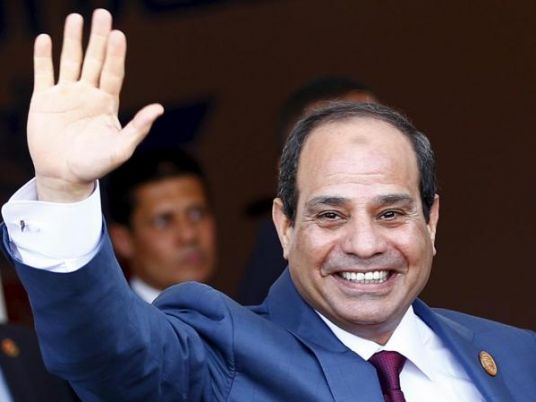 Egyptian President Abdel Fattah al-Sisi thanked Egyptians expatriates for casting their votes in the presidential elections, expressing particular thanks to those who made their way to embassies and consulates during harsh weather conditions.
On the sidelines of a meeting with Sudanese President Omar Al-Bashir on Monday, he said that Egyptians abroad have given an ideal example of patriotism and let the world see their genuine love for their country by participating in shaping the future of the country.
"Greetings and appreciations to every father, mother, son and daughter who went to cast their votes abroad. I have no doubt that Egyptians inside the country will participate in elections as well, whatever their choice will be, the heavy turnout establishes the foundations of the homeland and gives us a safer and more stable state," he said.
Addressing Egyptians he said, "you are the hope that will answer the country when it calls".
He moreover stressed that the country is moving forward towards a prosperous future and that it has succeeded to overcome difficult circumstances thanks to the great sacrifices by martyrs who died while defending their country and its freedom.
Sisi said that they put a solid foundation for a better state in the future where citizens can live in dignity, pointing out that he has unlimited trust in Egyptians as they have a deep awareness of the circumstances.
Meanwhile, Deputy Chief of the National Elections Commission (NEC) Mahmoud al-Sherif praised the remarkable turnout of voters which was recorded by media outlets and organizations monitoring the electoral process.
He thanked employees at Egyptian embassies and all those who contributed to the success of the electoral process, which took place in 139 Egyptian consulates and embassies in 124 countries.
On his part, the president of the General Union of Copts for the Homeland Karim Kamal described the turn-out as "historic".
Egyptian embassies abroad on Monday sent the ballot results from Egyptians voting abroad to the Ministry of Foreign Affairs before they will be sent to the National Elections Authority.