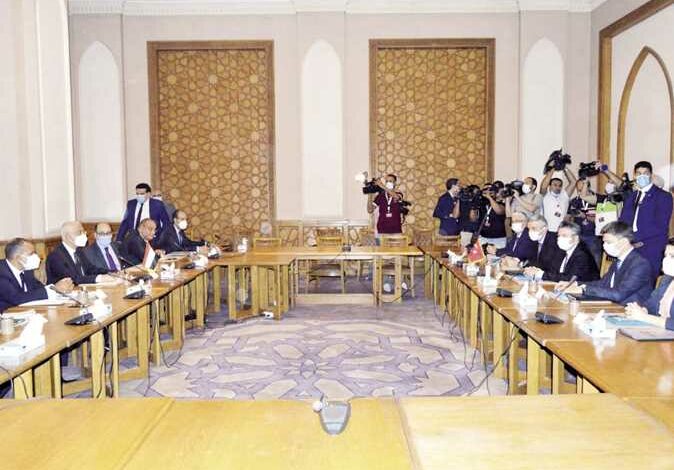 The second round of consultations between Egypt and Turkey, headed by Deputy Foreign Minister of Egypt Hamdy Sanad Loza and Deputy Foreign Minister of Turkey Sedat Onal was held in Ankara on Tuesday and Wednesday after which a joint statement was issued.
The two delegations discussed bilateral and regional issues, such as the situation in Libya, Syria, Iraq, Palestine and the Eastern Mediterranean.
They also agreed to continue consultations and affirmed a desire to achieve progress on the issues under discussion, and to take additional steps to facilitate the normalization of relations between the two sides.
Regional rivals Turkey and the United Arab Emirates have made progress in improving relations, which could lead to significant UAE investment in Turkey, President Tayyip Erdogan said on Wednesday after a rare meeting with a senior UAE official.
Ankara has moved to ease tensions with several Arab powers over the conflict in Libya, internal Gulf disputes and rival claims to Eastern Mediterranean waters.
Turkey's ties with Cairo have been poor since the military overthrew Egypt's first democratically elected president, Mohamed Mursi of the Muslim Brotherhood. Erdogan, whose ruling AK Party is rooted in political Islam, had been a strong supporter of Mursi.