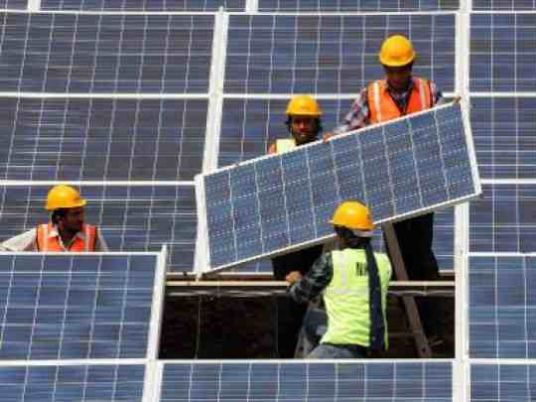 Fawaz Alhokair Saudi Group has allocated $100 million for investment in the solar sector in Egypt in 2017, Borsa news reported.
Sabry Asfour, general manager of Fas Energy, a subsidiary of Fawaz Alhokair Group, said the company plans to launch a solar power plant in the Benaban area of ​​Aswan with a capacity of 50 megawatts.
He added, in a statement to Borsa, that 85 percent of the funding for the project will be by Hokair group and 15 percent by an Egyptian bank.
Fas is one of three companies whose financial models have been approved by the Egyptian Cabinet for the launch of the first phase of the feed-in tariff scheme, from a number of solar power plants with total expected capacity of up to 150 megawatts.
The government launched the feed-in tariff scheme for renewable energy in 2014 to produce 4,300 megawatts of electricity from solar and wind power plants, with investments estimated at $7 billion; including 2,300 megawatts from solar projects, and 2,000 megawatts from wind power, Borsa reported.