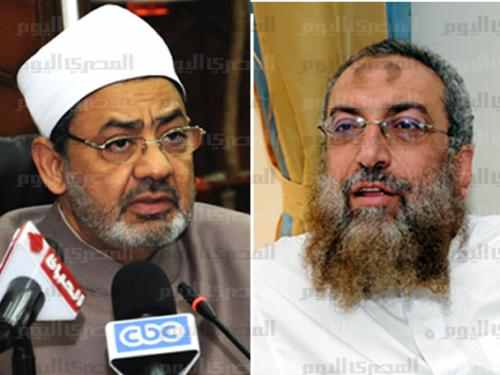 Vice-president of the Salafi Dawa Yasser Borhamy said his group and its political arm the Nour Party have submitted a proposal to form a committee to solve the current crisis, in response to a statement issued by Al-Azhar's Grand Sheikh Ahmed al-Tayyeb and his advisor Hassan al-Shafei'y.
Borhamy said he had called Tayyeb and agreed to form a committee representative of a broad segment of Egyptian society, and to be sponsored by the grand sheikh.
Tayyeb promised to provide his personal support, and that of his institution, to achieve national reconciliation and stop the bloodshed, Borhamy added.
The Nour party's initiative depends on two factors. First, genuine national reconciliation between all political forces, excluding no one, is paramount for achieving unity. Second, a plan forward sponsored by the committee must be agreed to by all political forces as well as the armed forces.
Tayyeb earlier stressed the need to form a fact-finding committee and investigate the violence that erupted on Monday in front of the Republican Guard House.
Edited translation from MENA