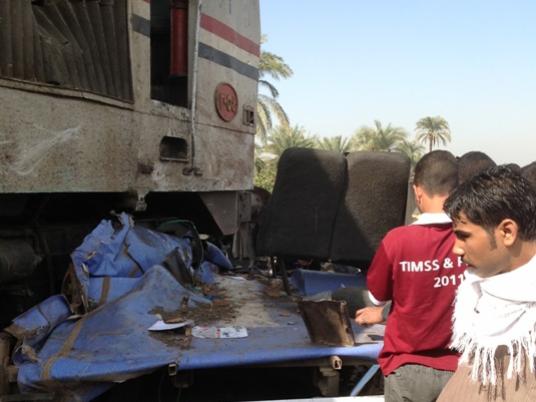 Shutting down North Korea's nuclear test site is trickier than it might seem.
A botched tunnel collapse could spread radioactive debris. Nuclear material might be buried, but accessible enough to be dug up and reused in a weapon. And even if all the testing tunnels are destroyed, North Korean engineers could simply dig a new one if they want to conduct another nuclear test.
Disarmament experts have raised many such scenarios after North Korea said over the weekend that it would use explosives to collapse the tunnels of its Punggye-ri nuclear test site next week.
Pyongyang has publicly invited international media to witness the destruction, but not technical inspectors, leaving disarmament experts and nuclear scientists wondering how effective the plan is – and whether it will be safe.
Recent reports indicate that some areas of the Punggye-ri test site have become unstable after the latest and largest nuclear test in September.
More explosions would be unnecessarily risky, but there are steps North Korea could take to make the shutdown more credible and safe, said Suh Kune-yull, professor of nuclear energy systems engineering at Seoul National University.
"Blowing up isn't the most ideal way," Suh said. "It might be less dramatic than an explosion, but filling the tunnel up with concrete, or sand or gravel would be best."
There is still a considerable amount of radiation being detected at one of the tunnel complexes where most of North Korea's nuclear tests have taken place, including the latest test of what North Korea said was a fusion bomb, he said.
But underground nuclear test tunnels and shafts are typically designed to be sealed by the nuclear bomb's blast wave before radioactive material can escape. Some experts noted that North Korea over the course of its six nuclear tests probably learned how to prevent radiation leaks.
"If it's done well, there is no risk of radiation being released. But the question is, are these tunnels being sealed in a way that they couldn't again be used?" said Jon Wolfsthal, the director of the Nuclear Crisis Group and a former senior arms control official at the US National Security Council.
"The only risk I see is that we will take the destruction of a couple of tunnels as a physical barrier to the resumption of testing in the future."
Messy History
North Korea's shutting down its test site could be an effort to mirror other nuclear powers that have ended testing, but hung onto their weapons, analysts say.
Suh said beyond closing tunnels and knocking down buildings, the entire Punggye-ri site will need to be secured to prevent the North Koreans or profiteers from digging up nuclear material that could be reused in weapons or sold on the black market.
Previous efforts to close underground nuclear test sites have sometimes been messy, drawn-out affairs, he said.
In 1999, the United States provided $800,000 to pay for a blast equivalent to 100 tons of dynamite to collapse a tunnel at a former Soviet test site in Kazakhstan.
Known as "Plutonium Mountain," the Soviet Union's Semipalatinsk Test Site covered an area roughly the size of Belgium and was the scene of 456 nuclear tests during the Cold War, including at least 340 underground blasts.
Cleaning up and securing that site took 17 years and $150 million, according to a report by Harvard's Belfer Centre.
France, which performed 13 underground nuclear tests in the Sahara Desert in the 1960s, says it "shut down and dismantled its nuclear test facilities," and a 2005 report by the International Atomic Energy Agency concluded that most of the sites in Algeria show "little residual radioactive material."
But local people and Algeria's government said the tests – including the 1962 "Beryl Incident" when radioactive rock and dust escaped from an underground nuclear blast – left a legacy of environmental devastation and health problems that last today.
China, Pakistan, India are also known to have conducted underground nuclear tests. South Africa – which dismantled its entire nascent nuclear weapons program in 1989 – closed down its underground shafts without conducting a test.
The United States, meanwhile, detonated at least 828 nuclear bombs underground at its Nevada Test Site.
The site remains open, although no US nuclear tests have been carried out since 1992.
'Permanent and Irreversible'
Nuclear experts say the shutdown plan is at least an encouraging political gesture ahead of talks with the United States in June.
But they caution it is not necessarily the first step of the "complete, verifiable and irreversible dismantlement" of the nuclear program the United States has sought.
The US State Department did not give a specific response when asked whether the United States had asked to send observers to the dismantling of the site or for international monitors to be present.
A spokesman said: "A permanent and irreversible closure that can be inspected and fully accounted for is a key step in the denuclearization of (North Korea). We look forward to learning additional details."
China – which borders North Korea only about 100 kilometers (62 miles) from Punggye-ri – has not publicly said whether it would help dismantle the site or monitor the process.
"To my understanding, the North Korean side has not raised this kind of request to the Chinese side," a spokesman for China's foreign ministry said on Tuesday.
On Tuesday, the state-backed Global Times ran an editorial saying that abandoning the testing site "would bring huge benefits to the region."
Many doubt North Korean leader Kim Jong Un will ever fully relinquish his expensive and treasured nuclear weapons, but even if he curtails his program, analysts warn it will be a long process.
"I am concerned that Kim Jong Un may take unilateral actions that are hard to dispute – like closing the test site – and implement them without any observation," said Sharon Squassoni, a research professor at the Institute for International Science and Technology Policy in Washington. "This would set up a complicated situation wherein North Korea was taking actions that we would normally applaud, but without any verification."