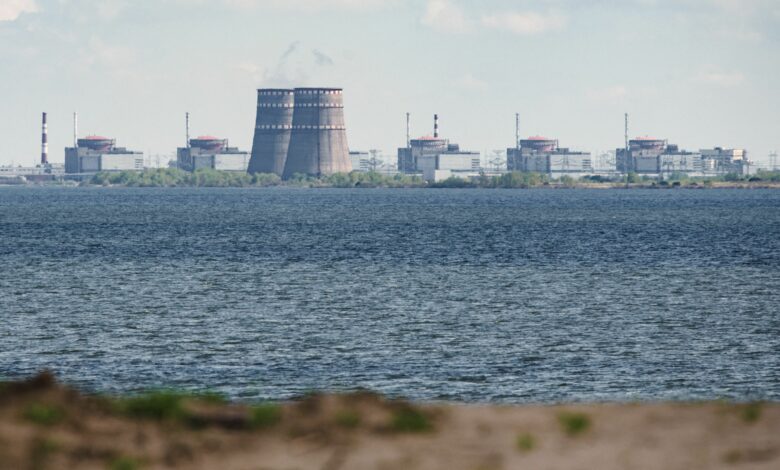 The Federal Security Service of Russia (FSB) said on Tuesday that Ukraine undermined six power lines and disrupted processes at the Kursk Nuclear Power Plant.
The FSB is currently searching for members of Ukrainian sabotage groups who blew up power lines connected to the Kursk plant, Russian state news agency TASS reported on Tuesday, citing the FSB.
"Six pillars of high-voltage power lines (110, 330 and 750 kV) were blown up, through which the Kursk NPP supplies power to facilities," the FSB statement said.
Two previous attempts to blow up power lines were made earlier this month on Aug. 4 and Aug. 9, according to the FSB.
CNN could not independently confirm Russia's claims.
Some more context: Both Ukraine and Russia have accused each other of threatening nuclear terrorism, particularly around the Zaporizhzhia Nuclear Power Plant, which Russia has controlled since March.
Ukraine's President Volodymyr Zelensky on Monday called for tougher sanctions in response to what he described as Russia's "nuclear blackmail" around the Zaporizhzhia plant.