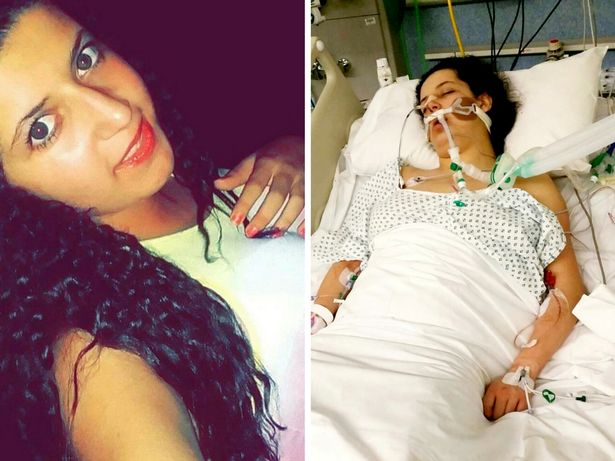 Following the death in the UK of an 18-year-old Egyptian national born in Rome after having been assaulted by a group of 10 other young women, Italian prosecutors opened an investigation on Sunday into the "atrocious" attack, Italy's Foreign Ministry said in a statement.
"In relation to the tragic case of compatriot Mariam Moustafa, brutally killed in Nottingham, we express our deep condolences and sympathy to her family, and additionally wish that those responsible for this atrocious crime are soon brought to justice," the Foreign Ministry statement read.
An engineering student, Mostafa, who moved from Italy to the UK five years ago, was left in a coma after being attacked in central Nottingham on February 20 by a group of young women, and died from her injuries on Wednesday.
Police reports revealed that she was "punched several times" in the street by a group of "threatening and abusive" women who then followed her onto a bus and started beating her.
The Guardian reports that Mariam had told her father after her injury that she was very upset because she didn't know why they did it because she didn't know these people.
"She told me these people came up to her and said "Black Rose" and she said "no my name is Mariam" and they started to hit her.
"Moustafa said up to 10 people were attacking her but Mariam could not be sure because there were so many people," the Guardian reported.
She was taken to the Queen's Medical Centre in the city, then transferred to Nottingham City Hospital where she was treated until her death.
The outcome of a Home Office post-mortem examination into the death of Mostafa is reported to be inconclusive.
"More tests will now be carried out to establish if there was a link between the assault in the city centre on February 20 and the subsequent death of Mariam Moustafa," the Home Office report said.
According to Nottingham Post, Mariam and her sister Malak has allegedly been attacked by a gang of girls in August last year, but her father said no action was taken as there was no footage to prove the incident, adding that the perpetrators were unknown.
Investigators said they were keeping an "open mind" about whether February's attack on Mostafa was racially motivated. A 17-year-old girl was arrested on suspicion of assault but she has been released on conditional bail.
"I want justice for my daughter, not just my daughter but also so this doesn't happen to another girl or another boy. My daughter was like an angel. She would do anything for anyone. She meant the world to me. She tried to help anyone. All of my family – my son, my daughter – they have all been crying after what happened. It's not fair," Mostafa, Mariam's father told British media.
Egypt's Foreign ministry spokesperson Ahmed Abu Zeid asserted in the statement that the ministry will continue following up on the case until justice is brought to the perpetrators.
He added that anyone proven to be involved or responsible for negligence in providing necessary health care to Mariam during her residence at the hospital would also be held accountable.
Public attention was first brought to the case after Mariam's mother said in a video statement in early March that her daughter was subjected to a cruel assault from ten British girls.
She added that the reasons for the assault were not clear, noting that the incident took place four months earlier. She suspected racism may have been the motivation, noting that her daughter was assaulted in a crowded street.
She added: "My daughter managed to escape from the girls and tried to hide in one of the buses, but the girls continued beating her until she lost consciousness. The bus driver called the ambulance."