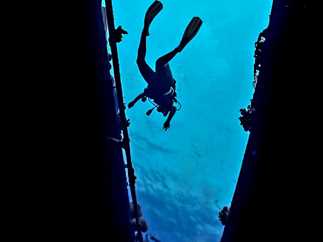 An environmental researcher in the Red Sea, called for a service fee from the tourism and hotel sector in return for protecting the marine environment and beaches.
Researcher, Osama al-Ghazaly, said the fee will be used to counter the negative impact of tourism activities on the marine environment and natural resources to preserve it for future generations.
Ghazaly called on all tourism facilities and companies in the Red Sea to be environmentally responsible by allocating a percentage of its income to protect the environment in the Red Sea.
He also said that natural resources in the Red Sea are used free of charge by tourists affiliated with these tourist facilities, so in return, tourist facilities should work to preserve the environment.
According to Ghazaly, hundreds of tons of solid waste and plastic are thrown on the shore by the waves. He said this waste kills turtles, fish and other marine creatures as well as destroys coral reefs, and pollutes beaches.
Ghazaly added that spreading awareness and educating tourism sector workers on the importance of preserving the environment did not pay off, so the financial deterrent should be used to force the environmental protection.
Ghazaly suggested that a small percentage of the accommodation cost of any guest be allocated to nature reserve authorities to spend on preserving beaches, as long as there is no environmental responsibility for hotel facilities and tourism companies in the Red Sea.
The beaches and offshore islands of the Red Sea are subjected to environmental violations represented in getting rid of plastic waste and the waste of cruise ships and boats, causing severe damage to marine mammals, coral reefs and fish.