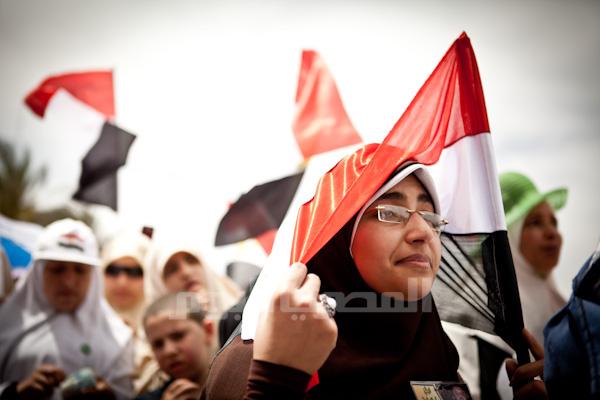 Losing presidential hopefuls and a number of political forces announced Friday the final version of the "covenant," a document that includes a number of basic principles and goals for an Egyptian civilian, democratic state.

The forces that participated in drafting the document include the Free Egyptians Party, the Egyptian Social Democratic Party, the New Ghad Party, the Socialist Popular Alliance, the Karama Party, the Adl Party, and the National Assembly for Change. Amr Moussa and Khaled Ali also took part in the process.
State-run Al-Ahram newspaper said on Friday that the document's drafters stressed that it was not a political bargain with the presidential runoff contenders.
The newspaper added that they said a candidate agreeing with the document does not mean the political forces who drafted it will back him in the runoff.

Constitutional expert Mohamed Nour Farahat, who read the document in a press conference Friday at the Lawyers Syndicate, said that the document aims at identifying the principles that have the consensus of all political forces and providing a political framework that assesses the extent to which the presidential candidates agree on these principles.
Socialist Popular Alliance leader Abdel Ghaffar Shokr said they plan to turn the document into a popular document create public pressure on the new president to abide by it.
The document includes 22 points, most notably that Egypt is civilian democratic state based on the rule of the constitution and the law, and that Islam is the state religion and Sharia the main source of legislation.
It also prevents the domination of a single political movement over key state institutions to maintain the professionalism and impartiality of these institutions and guarantee they are at the service of all citizens.
The document stipulates that the coming president should be neutral toward all political forces and should maintain equal representation of all forces in state institutions.
The document stresses the need to maintain the civilian nature of the state and to keep the armed forces out of the political arena, limiting its role to protecting national security.
The document requests that the upcoming president protect equality and civil liberties, particularly freedom of opinion and expression, freedom of the press and religious freedom. It also demands that the transition of power be completed and that the results of free and fair elections be respected.
According to the document, the upcoming president should adopt policies that achieve social justice, narrow income differences and meet the basic needs of citizens in a dignified manner.
The document recognizes the independence of the judiciary and the right of citizens to a civil trial.
It also states that the presidential candidates should recognize the right of the Egyptian people to revolt in case they fail to implement the principles laid out in the document, or violate the constitution or civil liberties.