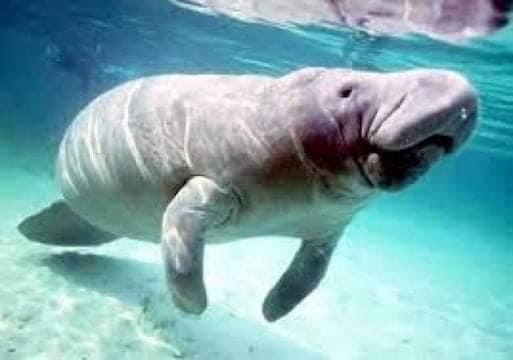 Egypt's Environment Minister Yasmine Fouad said on Monday that snorkeling guides in the Red Sea Protected Areas saved a dugong trapped in a fishing net in the Marsa Mubarak area near the city of Marsa Alam.
A report was received from a tourist boat that there were fishing nets on the dugong's body in the Marsa Mubarak area around the tail area. Fouad immediately instructed crews to act quickly and take measures to save the dugong.
Immediately, a state of emergency was announced and snorkeling guides volunteered for the rescue operation. A net stuck on the animal's tail was finally removed.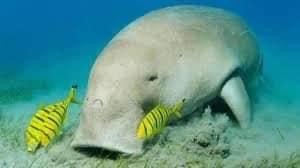 Dugongs, also known as sea cows, resemble manatees and are found in tropical waters from East Africa to Vanuatu.
Marsa Alam is home to a small dugong population, and the city has many tourism companies that take tourists to watch and swim with the creatures.
The dugong lives primarily on seaweed. It is threatened with extinction in places where coastal development and industrial activity pollute its shallow water habitat.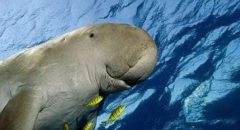 The largest population of dugong is found in the northern waters of Australia between Shark Bay (Western Australia) and Moreton Bay (Queensland). The second largest population is found in the Arabian Gulf. Dugongs are not considered migratory but are known to travel great distances within their range in order to find food.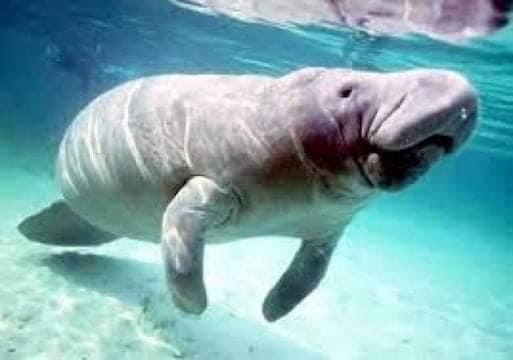 Dugongs are large, solid mammals with short, paddle-like front flippers and a tail that is used as a propeller. Their tail differentiates them from manatees, the tail of which is paddle-shaped. Dugong fins resemble those of dolphins, but unlike dolphins, dugongs lack a dorsal fin.