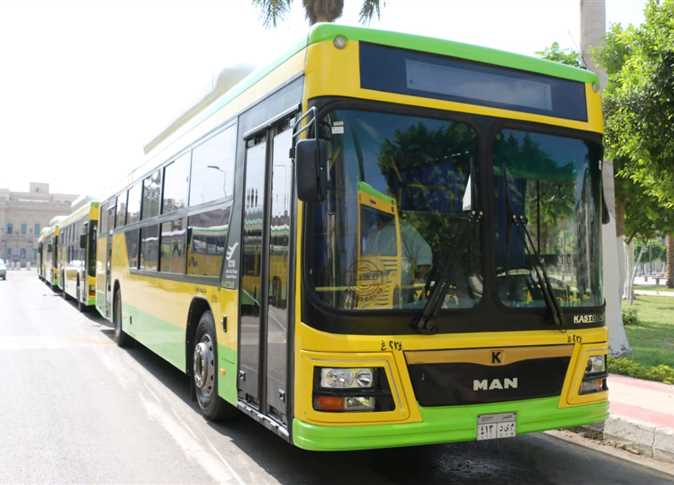 Cairo officials on Saturday celebrated the operation of 20 new air-conditioned buses running on natural gas, alongside the first ever bus converted from diesel to gas as a trial to eventually be applied to the rest of public transport authority fleet.
Cairo Governor Khaled Abdel-Aal explained that these buses are the second batch from a contract for a supply of 150 buses at a total value LE610 million for the Public Transport Authority – with 65 buses already supplied and 65 buses to be supplied before the end of this year.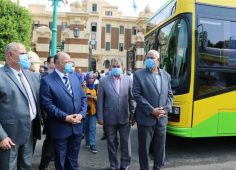 This batch is part of the government's efforts to shift the state's vehicles to run on natural gas, he added.
Cairo is eager to establish new contracts for environmentally friendly buses that operate on natural gas and electricity, he explained, in line with the government's approach to utilize clean energy.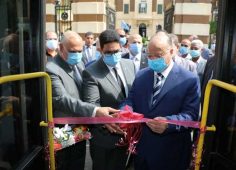 According to Abdel-Aal, developing the mass transport system is a priority for the governorate's bodies, especially the Public Transport Authority given that it is the most used means of transporting citizens within Cairo.
The head of the Public Transport Authority, Rizk Aly, said if the rest of the authority's buses operating with diesel were converted to natural gas, this would save about LE10,000 each month per bus.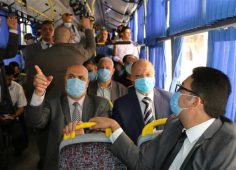 Aly added that this new type of bus, which boasts 33 seats and areas to hold bags, will save more than half the price of fuel consumed by a regular bus.
These new buses even have the ability to be lowered and raise, easily allowing passengers to board it and also accommodate people that require wheelchairs.
Edited translation from Al-Masry Al-Youm