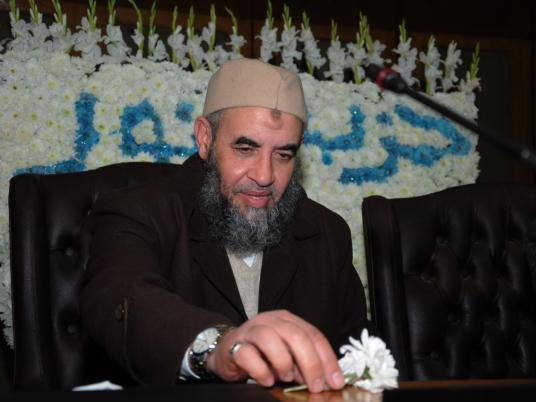 The Nour Party does not oppose a military candidate standing for the Egyptian presidency, according to party leader Younis Makhyoun, providing that candidate was not a supporter of ousted President Hosni Mubarak.
The party would accept a candidate "as long as he is not a supporter of the Mubarak regime," Makhyoun said.
"Nor should he necessarily be from the Islamist movement," Makhyoun added.
Talking to Saudi news provider Al-Arabiya, Makhyoun denied that Nour Party member Ashraf Thabet met with former presidential candidate Ahmed Shafiq.
He also denounced statements made by Mohamed Salmawy, spokesperson for the 50-person constitutional amendment committee, who said the Egyptian Constitution does not respect religions. "That is a catastrophe," he said. "Divine laws should not be on par with mundane issues."
Makhyoun warned the Nour Party would withdraw from the committee if it felt constitutional articles on religious identity and Islamic Sharia were being compromised.
"We support a constitution that represents all segments of Egyptian society," he said.
Edited translation from Al-Masry Al-Youm