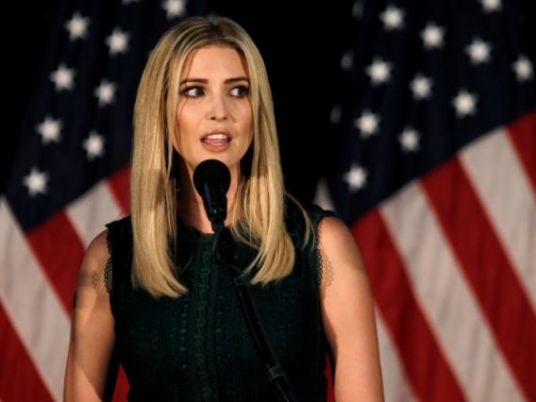 There are many reasons for dismay at U.S. President Donald Trump's latest Twitter tantrum against a private capitalistic enterprise. Nordstrom, the retailer founded by a Swedish immigrant who arrived in America in 1887 at age 16 with just $5, is the latest target.
The Seattle-based chain decided to stop selling first daughter Ivanka Trump's line of clothing and accessories due to lackluster sales. During a moment when the president was thought to be attending a security briefing on Wednesday, he chastised Nordstrom for her being "so unfairly treated."
The offenses are many. For starters, it suggests Trump is allowing his child's business interests to become entwined with his role as putative leader of the free world, a job that comes with a bully pulpit unmatched by any leader outside the Vatican's walls.
It also runs against his own vow to bring jobs back to the United States by, for starters, getting consumers to buy domestically made goods. Ivanka's wares are made in Indonesia, Vietnam and China, whose imports the president has threatened to smack with tariffs.
Worse still, presidential spokesman Sean Spicer doubled down on Trump's social-media missives to suggest that Nordstrom, a $7.7 billion success story with more than 72,000 employees as of 2015, was engaging in deliberate treachery.
"This is a direct attack on his policies and her name," Spicer fulminated at the press from his White House lectern. And yet, there is a glimmer of hope for Nordstrom and other private enterprises who shudder at the prospect of a blast from the presidential propaganda Super Soaker.
On a day when the S&P 500 Index was flat and the Dow Jones Industrial Average dipped, Nordstrom shares enjoyed a fantastic rally. Near the close of trading, they were up by more than 4 percent, adding around $300 million of value for shareholders.
Another retailer OTJX, whose T.J. Maxx and Marshalls chains removed Ivanka displays, also added $320 million on Wednesday. In short, investors have taken the view that a chiding from Trump will turn shopping into an act of profitable protest.