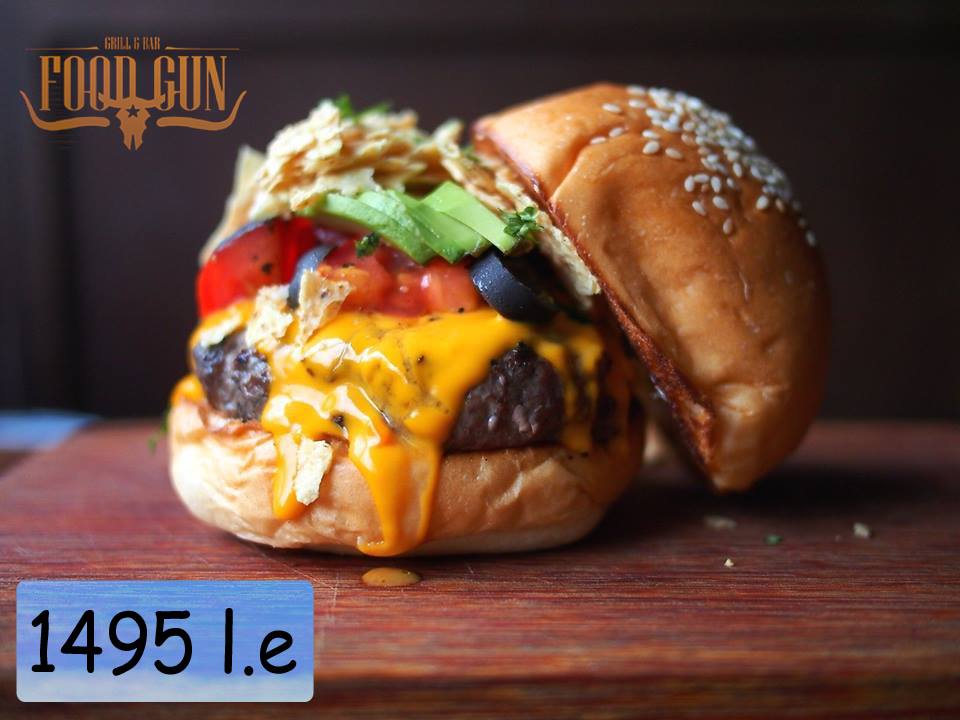 A new restaurant, located in the Cairo suburb of Masr al Gedida, announced they will be offering the most expensive burger in Egypt, priced at 1495 EGP; made with the rare Wagyu beef. The price stirred massive controversy among Egyptian social media users, on the sandwich's ingredients.
Wagyu is a Japanese cow that generates a meat known for its quality, and comes at high prices. The cows are raised in a specific environment that includes listening to music and receiving massages.
According the Facebook page of the restaurant 'Food Gun', the sandwich size is ordinary and not as large as some on social media expected, while the components inside are very expensive and are imported.