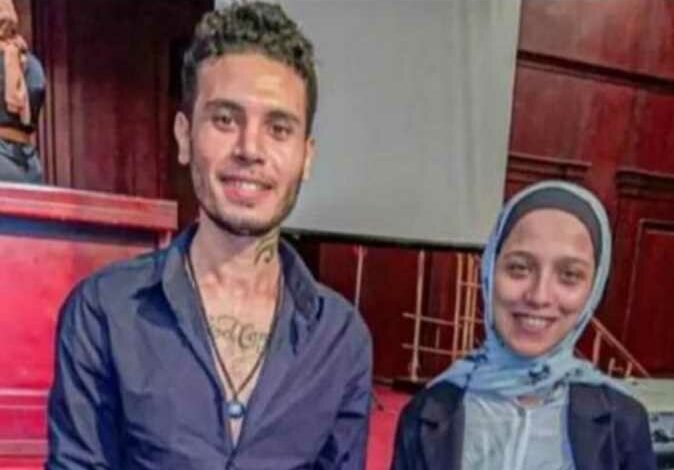 Director of the psychiatric clinic where the suspected murderer, Islam Tartour, was being treated in 2019, testified before the Zagazig Criminal Court on Tuesday.
The witness said that Tartour, who is charged with murdering student Salma Bahgat, suffers from psychosis and is still suffering from its effects.
He noted that the suspect entered the clinic for treatment in 2019 and he was discharged after 9 days at the request of his father.
The doctor added that psychosis is one of the mental disorders that afflict the patient, and in the case of its severity, it can harm the patient himself.
In his testimony, the doctor confirmed that he could not find out the details of the Tartour's condition, as he was not the doctor treating him.
On Tuesday, the Zagazig Criminal Court decided to transfer Tartour to the Psychiatric and Neurological Hospital in Abbasiya to verify his mental health, and a court session was set for October 3 to resume trial.
The defendant's attorney, submitted a certificate from a psychiatric hospital to the court in the second session of the trial, proving that the defendant had been admitted there for suffering from mental illness during 2019.
The events of the case date back to August 8, when the security services received a report from the police emergency services on the killing of a young lady at the entrance to a residential building in the city of Zagazig in Sharqia, and it was found that Bahgat had been killed by her university colleague.
The suspect was arrested and referred to the Public Prosecution, which referred him to the competent criminal court, which began hearing the case on Sunday, 4 September.
The Public Prosecution charged the Tartour with the premeditated murder of the victim, after turning down his proposal to marry her.
The prosecution statement said that the suspect stalked the victim at the entrance to a building and stabbed her 19 times with a knife he had prepared for this purpose.