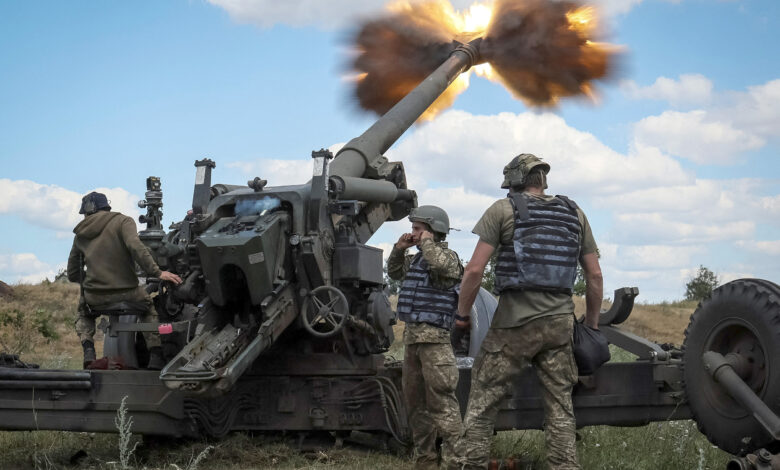 Russian forces are making renewed efforts to break through Ukrainian defenses in the northeastern Kharkiv region as they try to resume their offensive toward the city of Sloviansk in the neighboring Donetsk region, according to the Ukrainian military.
Following an airstrike, Russian forces tried to attack the village of Husarivka about 30 kilometers northwest of Sloviansk but the Ukrainian military said they "answered with heavy fire and pushed the invaders back."
Elsewhere, along the three-sided front in Donetsk, the Ukrainian military's General Staff said many areas had come under fire. The Russians had also carried out assaults near the village of Spirne, but "had no success and retreated," it said.
Spirne is deep inside the pocket of territory in Donetsk that Ukrainian forces are defending and has been under almost constant attack since the Russians took the city of Lysychansk in neighboring Luhansk.
Ukrainian troops had also repelled efforts by Russian forces to launch assaults south of the city of Bakhmut, the General Staff added.
Serhiy Hayday, head of the Luhansk regional military administration, said the Russians had "attacked from four directions, almost everywhere the attack has already been repulsed."
Further south in the region of Dnipropetrovsk, Valentyn Reznichenko, head of the Civil Military Administration, said Russian forces had fired at Nikopol — located across the Dnipro River from Russian-held Enerhodar — and Kryvyi Rih districts.
"Up to 40 rockets were fired at Nikopol," Reznichenko said, adding the city had come under fire for three consecutive nights.