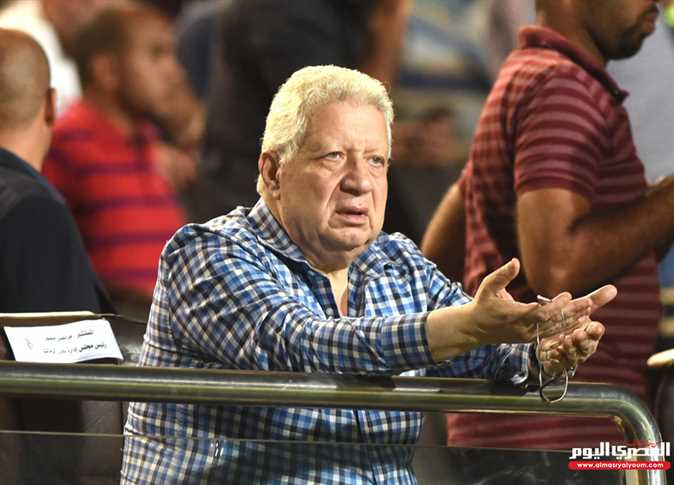 Egyptian Parliament member Mortada Mansour has been defeated during the parliamentarian elections at Daqahlia, coming at sixth place with 21,721 votes, the Higher Committee for Elections announced Sunday.
Mansour will not enter the run-off round between Badwy Abdel Latef (32,488 votes), Ahmed al-Alfy (31,578 votes), Abdel Fattah al-Bahrawy (27,468 votes), Mahmoud Azzab (27,791 votes), and Osama Rady (22,972 votes).
Mansour's son Ahmed also lost the elections at Cairo's Dokki constituency.
Mansour's parliamentarian immunity will be lifted starting January 9.
He will then face accusations directed against him for insulting President of Ahly club Mahmoud al-Khatib, threatening to kill former footballer Ahmed Hassan, offending the Court of Cassation, slandering former president of Zamalek club Mahmoud Abbas, and insulting businessman Mohammed al-Amin.
Other accusations Mansour must face are charges of corrupt sales and currency exchange operations outside the banking system to maximize the Zamalek club's profits.
The Settlement and Arbitration Center of the Olympic Committee invalidated the Zamalek club's regulation, and suspended Mansour for four years with a fine of LE100,000.
Tensions between Al-Ahly and Zamalek club leaders had reached a high when, back in October 2019 the Al-Ahly Sporting Club addressed the Chief of the Presidential Staff, the Public Prosecutor, the Prime Minister, the Speaker of the House of Representatives, and the Interior Minister, calling on them to intervene to deter Zamalek president Mortada Mansour from "spreading lies" and defaming the family of Mahmoud al-Khatib, chairman of Ahly.
In a statement published on its official page on Facebook, Ahly said that its administration and fans have "reached their limit" regarding the offenses of the President of Zamalek.
Ahly said in a statement that Mansour is now defaming families and spreading lies through phone-ins with satellite channels.