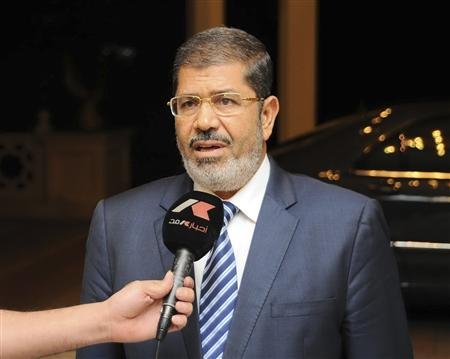 President Mohamed Morsy stressed that Egypt is a civil state rather than a secular one and urged, state and urged a distinction between both terms, saying that a civil state is based on democracy and the constitution.
Meeting late Monday with the heads of Islamic, Christian and Jewish organizations at Egypt's UN mission in New York, Morsy said that a historic misconception associates the term "Islamic state" with the old religious states that were found during the Middle Ages. "We are here not talking about a theocracy, but rather a country governed by the people through an elected parliament," he said.
The meeting was also attended by US President Barack Obama's adviser for religious affairs, Dalia Mogahed, who said that religious differences should be accepted, adding that Islam is a religion of tolerance, and that Egypt is the country of Al-Azhar, which, she said, represents moderate Islam.
Morsy emphasized the necessity of more efforts to remove the negative perception of Muslims on the international level, and to continue dialogue between people of different religions.
Morsy also told attendees that men and women in Egypt are equal in rights and duties, and denied any religious disagreements in Egypt, adding that there had been minor incidents that were exaggerated or fabricated.
Morsy is scheduled to deliver a speech at the UN's General Assembly's 67th session Wednesday morning.
Edited translation from Al-Masry Al-Youm