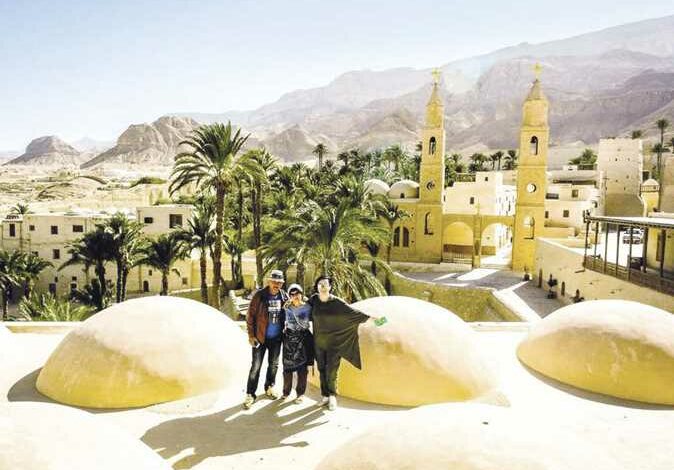 Tourist companies have placed the visit to the archaeological Monastery of Saint Anthony, the oldest monastic monastery in the world, as part of their tourist programs.
This follows with increasing tourist movement from Europe to hotels and tourist villages in Hurghada.
The monastery received a large number of tourists from different countries of the world, especially from the countries of Eastern Europe.
The head of the monastery of St. Anthony in the Red Sea, Bishop Yostos, said that the monastery receives many tourist trips.
He added that the monastery in the Zafarana area, north of the Red Sea was built at the end of the fifth century AD and is the oldest monastery in the world.
It was illuminate this region of the desert in the Red Sea about 1,600 years ago.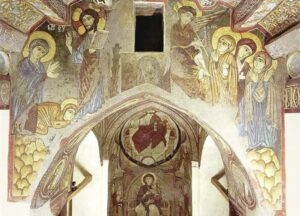 Previously closed to visitors, the monastery announced that it would open its doors for visits and overnight stays for  monks, priests, and those seeking solitude.
The archaeological monastery is a sanctuary for Copts from different governorates and cities on all occasions, particularly Coptic feasts and holidays, to learn about the history of the monastery's establishment, the historical stages of its construction, the development and renewal work that took place in it, and for spending a whole day in this old monastery.
The program of the visit to the monastery in Zafarana, north of the Red Sea, includes climbing the mountain at sunrise, the shrine of Yostos el-Antony, the spring of water, the shrine of bishop Fanous, the library, the winery, and the farm.
The world's oldest monastery
The monastery is located on the Zaafarana al-Kuraimat Road, 35 km from the village of al-Zafarana.
The monastery is the oldest in history.
It was built in the third century AD, in memory of Saint Anthony, who was born in Qemn al-Arous in Beni Suef Governorate. He came to the desert in search of God, and founded the collective monasticism.
The monastery includes ten churches, the most important of which is the ancient Church of Saint Anthony, which contains his body. The walls of these churches, with their inscriptions and frescoes, are considered a historical treasure.
The monastery also contains many rare manuscripts, and has a large library that includes many manuscripts, drawings and artwork.
Edited translation from Al-Masry Al-Youm