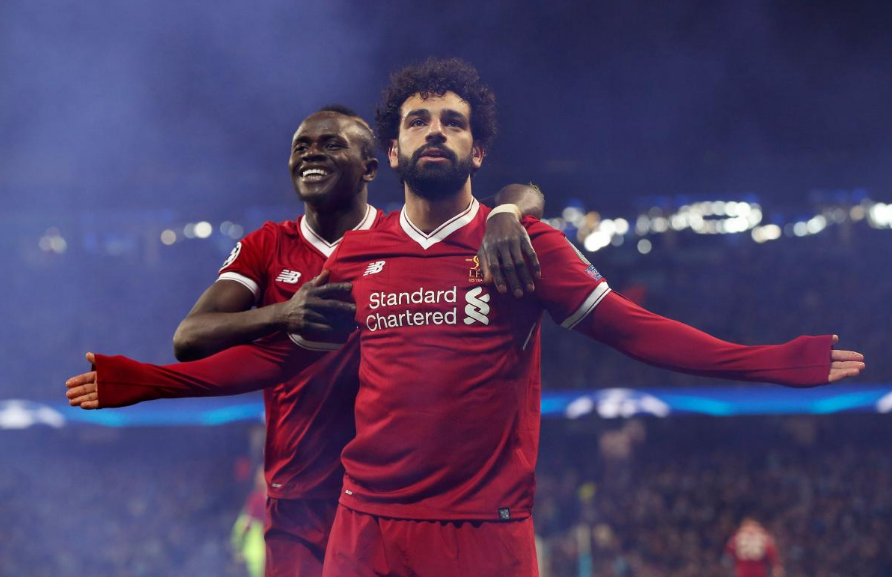 For the second consecutive year, Egypt's Mohamed Salah was named among 30 players on the shortlist for the Ballon d'Or award, according to an announcement by the French Football Magazine on Monday, October 21.
The announcement of the winners of football's greatest prize for individuals is set for December 2 in a ceremony that will be held at Theatre du Chatelet in Paris. The French magazine grants the award based on the player's performance at the end of the year.
Salah was included in the list along with his two fellow Liverpool teammates and Champions League winners Sadio Mane and Virgil van Dijk. The iconic striker's name took the 26th spot.
Salah was nominated for the prestigious Ballon d'Or award in 2018, competing with Cristiano Ronaldo and Luka Modric. Modric, who led Real Madrid to the Champions League title in 2018, took the award at that time.
Salah won African Player of the Year for the second year consecutively in 2018. Salah is the fourth African player to snatch this title back-to-back, following El Hadji Diouf, Samuel Eto'o, and Yaya Touré.
Liverpool's Salah is also the sixth player to win the Golden Boot in back-to-back seasons. He broke records last season with 32 goals to be granted the Golden Boot for the first time. Most notably, he led his country into its first World Cup participation in 28 years.
Salah scored 22 goals in the 2018/2019 season. In his entire Premier League career, he has scored 60 goals in addition to 22 assists out of 95 appearances. Salah claimed the Premier League's player of the month title once in 2017 and twice in 2018.
On a flipside, the latest wagers, released in July by the Betaland bookmakers, show surprising predictions that neither Liverpool's Mohamed Salah nor Argentina's Lionel Messi will lift this year's Ballon D'Or.
The bookmakers placed Salah's name in third spot with odds of 6.50, while Portuguese star Cristiano Ronaldo, who won the UEFA Nations League with his national team, scored odds of 7.00. Ronaldo's name came in 11th place.
The bets highly favor Virgil van Dijk, Liverpool's Dutch footballer who currently tops the charts with odds at 1.90. Van Dijk is currently in 14th place on the freshly released shortlist.
Mane is among the first five nominees including Hugo Lloris (Tottenham), Dusan Tadic (Ajax), Frenkie De Jong (Barcelona) and Sergio Aguero (Man City).
This season was stacked with championships that ended in disaster, such as the 2019 African Cup of Nation (AFCON). Egypt, the tournament's host country, exited early from the tournament, lowering Salah's chance of winning the Ballon D'Or. Argentina also departed earlier than expected from the Copa America semifinals, lowering Messi's chances of winning. Messi is now the 21st candidate on the list.
Evening Standard published the full list of competitors.