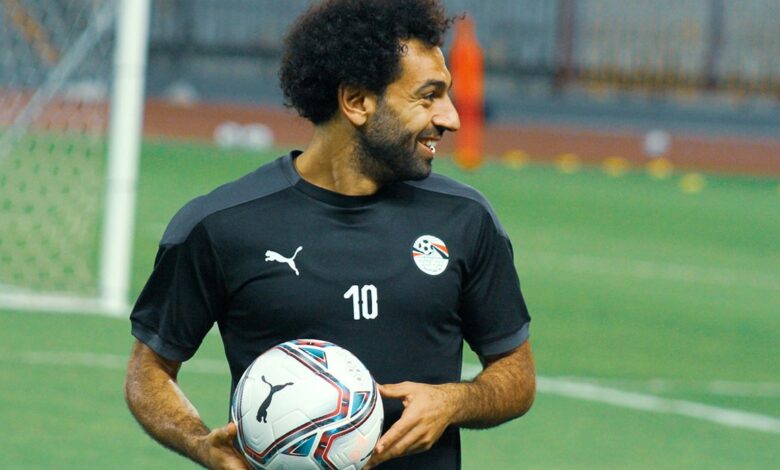 Liverpool star and Egypt football national team captain Mohamed Salah will join the national team, Wednesday, to participate in the preparatory camp for the matches of Guinea and Ethiopia in the qualifiers for the Africa Cup of Nations 2023, CNN reported.
The Executive Director of the Egyptian Football Association, Walid al-Attar, revealed the date of Salah's arrival in Cairo, in television statements to "On Sports" channel: "Mohamed Salah will arrive in Cairo today, Wednesday, and he will be join the Pharaohs camp," he said.
Attar continued, saying: "Salah will be with the Egyptian national team in the Guinea and Ethiopia matches, and I do not know if he will be in the South Korea friendly match because the decision is up to the technical staff only," as he put it.
Some Egyptian media reported that the coach of the Egyptian national team, Ihab Galal, may exempt Salah from travel to South Korea for a friendly match, so he can rest after the great pressure he experienced with Liverpool FC last season 2022/2021.
The list of the Egyptian national team players included 29 players for the preparatory camp, namely: Mohamed El-Shennawy, Mohamed Abu Jabal, Mohamed Sobhi, Mahmoud Gad, Omar Kamal Abdel Wahed, Omar Jaber, Ahmed Hegazy, Mahmoud Alaa, Mahmoud Hamdi Al-Wansh, Yasser Ibrahim, Ayman Ashraf, Mohamed Abdel-Moneim, Ahmed Fattouh, Karim Hafez, Mohamed Elneny, Imam Ashour, Ahmed Hamdi, Muhannad Lashin, Hamdi Fathi, Amr Al-Sulayya, Mohamed Magdy Afsha, Mahmoud Hassan Trezeguet, Mohamed Salah, Ahmed Sayed Zizou, Ibrahim Adel, Omar Marmoush, Ahmed Atef, Mustafa Mohamed, and Mohamed Ibrahim.
The Pharaohs will face Guinea in the first round of qualifiers for the Africa Cup of Nations 2023, at Cairo Stadium on Sunday, June 5, and then Ethiopia on Thursday, June 9, before traveling to Seoul to face the South Korean team on June 14.
Salah played seven matches with the Egyptian national team in the last Africa Cup of Nations 2021, and was able to score two goals and assist in only one goal, while he failed to contribute to scoring or assisting in the 2022 World Cup qualifiers, despite taking part in seven matches.