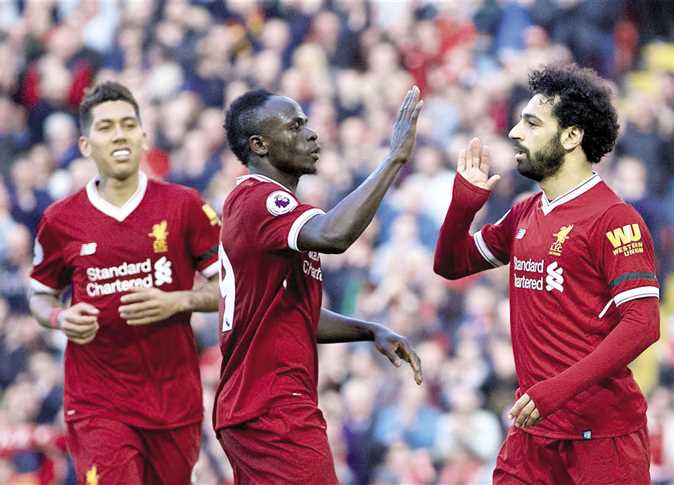 The Reds' season high scorer Mohamed Salah was nominated for "The Best FIFA Men's Player" award according to the recent shortlist released by the world's soccer governing body on Wednesday, July 31.
Salah and fellow African footballer Sadio Mane were added to the prestigious list, joining regulars Cristiano Ronaldo and Lionel Messi along with five other contestants.
The winner will be determined by votes from fans, journalists and coaches. The awards ceremony will take place in Milan, Italy on September 23, Country Press reported.
The list will be narrowed down to three nominees before a winner is announced at the anticipated ceremony, Africanews claimed. News outlet described Mane's performance outside the Reds club during the Africa Cup of Nations (AFCON) tournament as "instrumental".
This season with Liverpool, Salah won the Golden Boot award with 22 goals. This is his second win in consecutive seasons.
This is not the first time Salah's name has shown up on FIFA's list, as he was nominated for the same award last year.
The iconic footballer is the sixth player to win the Golden Boot in back-to-back seasons. He broke records last season, scoring 32 goals to be granted the Golden Boot for the first time.
Sharing Salah's spotlight, Liverpool's Mane and Arsenal's Pierre Emerick Aubameyang have won the Golden Boot award as well. For the first time since 1998/99, three players from the same seas share the Golden Boot.
Jimmy Floys, Hasselbaink, Michael Owen and Dwight Yorke shared the same award in 1998/99, according to the Premier League's official website.
Salah scored 32 Premier League goals last season, making it to the finals. The Egyptian star was selected as PFA Player of the Year ahead of Manchester City title-winner Kevin De Bruyne.
Star Salah won African Player of the Year for the second consecutive year in 2018. He is the fourth African player to snatch this title back-to-back, following El Hadji Diouf, Samuel Eto'o, and Yaya Touré.