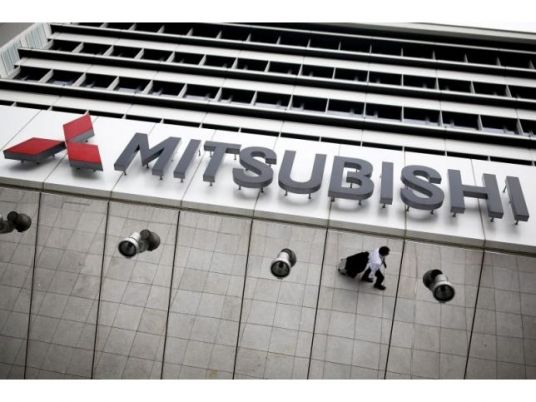 Mitsubishi Motors' (MMC) (7211.T) market value and Japanese orders have halved since it admitted last week to rigging fuel economy tests, but with more than US$4 billion in cash and low debt, the automaker should contain the potential damages.
The scope of its cheating also now seems more limited than at first feared, improving the prospects that one of Japan's smaller automakers can survive a third scandal in recent years.
That history of scandals though, could put its longer term survival at risk given the latest battering to its branding. In 2004, it was saved from collapse by other Mitsubishi companies.
"The firm has repeated the same kind of wrongdoing, so the situation is not good," said a government source who didn't want to be named due to the sensitivity of the issue.
The survival of companies like MMC highlights the difficulty of shaking out weak players in a cut-throat industry if management avoids tough decisions to downsize, merge or liquidate, industry observers say.
"This creates an environment where inertia is the norm, which allows automakers which may otherwise disappear to continue to survive for decades," said James Chao, Asia-Pacific managing director of research at IHS Automotive in Shanghai.
Weak demand
Demand for Mitsubishi cars has weakened, particularly at home, where the maker of the Outlander SUV and Delica mini-van sold just 102,000 vehicles in the year through March, half the number it sold less than a decade ago. With annual sales of around 1 million vehicles, MMC is a minnow in the global market, and has surrendered market share to rivals including Honda, Mazda and Hyundai.
Shares in MMC rose more than 6 percent on Thursday ahead of a market holiday, but are down 48 percent since the company said it manipulated mileage test data on four mini-vehicle models, wiping $3.7 billion off its market value.
A nagging concern for investors had been whether MMC also rigged data for cars sold in the United States. While MMC sold fewer than 100,000 cars there last year, it's a more litigious marketplace and could have meant significantly higher damages. MMC says mileage ratings on its U.S. vehicles were correct.
Mitsubishi's balance sheet shows it has cash — 453.4 billion yen ($4.23 billion) — to cover potential costs, and with debts of just 27 billion yen and no outstanding term loans, it has room to borrow if necessary. Its shareholder equity to assets ratio, at 48 percent, has grown steadily.
"We've been building up our finances over the past 2-3 years," Managing Director Yutaka Tabata said this week. "Our financial structure is strong."
MMC has prioritized bolstering its finances since previous scandals involving hiding customer complaints and secret recalls led to the arrest of former executives, and its bail-out. That may have seen governance and compliance take a back seat.
S&P analysts, who placed MMC's credit rating on negative watch, said they had thought the company's restructuring and improved governance following previous scandals had helped its performance. "However, we recognize that the fraudulent testing is evidence of a significant problem in the company's management and governance," they said.
Totting up the damage
Analysts estimate MMC could have to pay close to $1 billion to compensate Japanese mini-vehicle customers for 'eco-car' taxes and extra fuel costs.
And, Nomura Securities analysts say, costs associated with the non-compliant Japanese testing system may add an additional 24 billion yen ($224 million) to the bill, resulting in a possible 150 billion yen in extraordinary losses in the year to next March.
A slump in new car orders will be an additional hit, and halting production of the eK Wagon and eK Space mini-vehicles, along with the Nissan Dayz and Dayz Roox will also bite. Making cars for Nissan has been a driver for domestic sales as MMC's branded vehicles have lost market share.
Mitsubishi Motors produced 202,000 mini-vehicles in the year to end-March, of which around 144,000 were for Nissan. MMC has said it has stopped making the four models affected by its test rigging. A year's production halt could cost it up to 250 billion yen, analysts estimate, in addition to any compensation payments to Nissan for lost sales.
The next question MMC needs to answer is whether its fuel economy claims for cars sold elsewhere in Asia – accounting for a third of its total – were legitimate. Asia, ex-Japan, sales have risen from around a fifth four years ago as MMC focused on selling SUVs and trucks in emerging markets.
The company has said it is checking to see if its vehicles sold in Asia and in Europe were compliant.