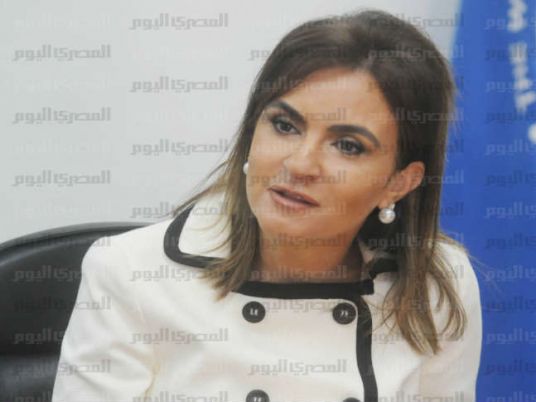 International Cooperation Minister Sahar Nasr said on Tuesday that the ministry has attracted US$15 billion in funding in the past year for projects to improve Egypt's economy and help raise living standards, with most of the money allocated to basic infrastructure projects that will boost exports.
She said the investments are part of a range of ministry-backed projects that seek to improve the lives of Egypt's poor, representing a parallel program of development to complement the current economic reforms.
She made the statements during a conference entitled "Partnering for Egypt's Future" organized by the US Chamber of Commerce in Cairo, and attended by Senior Adviser to the Secretary of State David Thorne.
Nasr said that the Egyptian parliament has approved the government's economic and development plans, which show the world that Egypt is capable of meeting the range of challenges facing the country, particulalry since the political roadmap was achieved. The government is keen on cooperation with NGOs and the private sector to carry out its program, she said.
Nasr also stressed that the ministry is keen on cooperation with the US, in line with the needs and wishes of the Egyptian people and with a view to achieving the government's economic objectives.
As head of Egypt's delegation to Washington for annual World Bank meetings, Nasr met with several officials of the World Bank, United Nations and the European Bank for Reconstruction and Development. She said the World Bank chief praised Egypt's experience in implementing infrastructure projects.
Edited translation from MENA