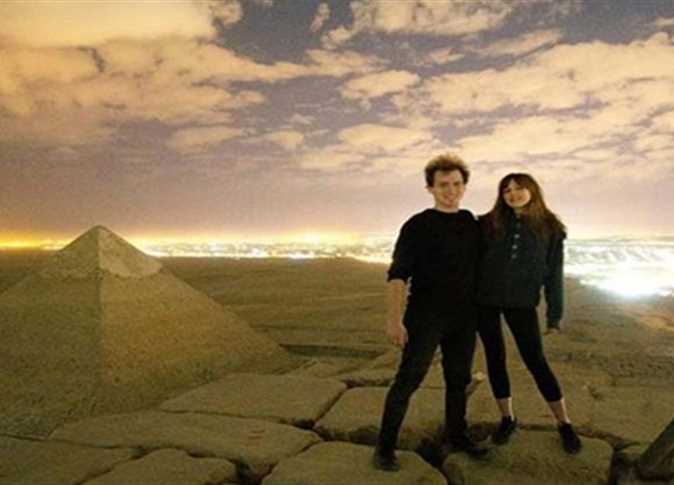 Minister of Antiquities Khaled al-Anani asked public prosecution to summon experts to verify a video filmed on top of the Giza Pyramids by Danish photographer Andreas Hvid and his girlfriend in November, containing a pornographic photo by the pyramids.
Anani claimed that the video contained two violations: unauthorized climbing to the top of the Great Pyramids of Giza and an obscene photograph.
During a meeting with the Media, Culture and Antiquities Committee at House of Representatives, Anani said, "I am not specialized to say that the pornographic photo is punishable. This is a job for the public prosecution."
The video and photograph "outraged officials at ministry of antiquities. I confirm that the climbing of Pyramids is prohibited and that any negligent officials will be punished," Anani clarified.
However, head of the Supreme Council of Antiquities Mostafa al-Waziri said people who look closely at the pornographic photo would find that it was created through the editing program Photoshop, and is thereby a fake.
The Ministry of Antiquities released a statement Saturday saying "Regarding the short video circulated and published yesterday evening depicting two foreigners climbing the pyramid at night, before uploading an obscene picture of both them, Antiquities Minister Khaled al-Anani has decided to ascertain the truth and take necessary action."
Edited translation  from Al-Masry Al-Youm