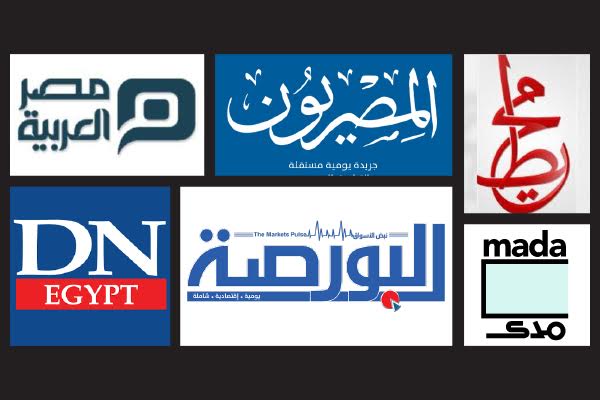 In a statement on Tuesday, Head of the newly-formed Media Personnel Syndicate Hamdy al-Konayesi said that the syndicate supports the ban of news websites that allegedly threaten Egypt's national security.
"The ban is not a restriction of freedom," said Konayesi, adding that countries around the world take measures to protect national security, such as China, France, Germany, the UK, the US and Cuba.
"Media work relies on freedom; freedom is a responsibility," said Konayesi, calling on all types of media to maintain credibility and professional standards in providing information, so as not to violate the law.
He added that Egypt is determined to control media performance due to violations committed by certain media personnel and outlets that did not take into account the interest of the homeland, its national security and the fight against terrorism.
Al-Badil, Al-Bedaiah, Medium and a number of other independent news websites are now unreachable to internet users in Egypt, raising the total number of blocked websites to 57, the Cairo-based Association for Freedom of Thoughts and Expression (AFTE) stated in a report published on Sunday.
"Most of the blocked sites are news websites, which constitute a clear attack on the media, and contradict Article 57 of the Constitution," the report said.
During the period from May 24 to June 12, AFTE monitored the blocking of a number of websites licensed to work in Egypt.
The blockage included independent news website Mada Masr and the privately-owned Daily News Egypt, without any official announcement or clarification from telecommunications companies regarding the reason.
Other blocked sites included Qatar-owned news agencies Al-Jazeera, El-Sharq, Al-Rayah and El-Watan, in addition to the US-based HuffPost Arabic.
The country's official state news agency quoted a high-level security source confirming that access to 21 websites had been blocked — a number different from what AFTE cited on Sunday.
Some of the news websites submitted an official complaint to the prosecutor general as a response, appointing a unified group of defense lawyers. Two MPs also submitted official memos about the block to Parliament.
The websites are said to be banned on claims of "supporting terrorism".
"I will study the situation [of these websites] and I will intervene in support of these sites immediately if there is no evidence to convict them," said head of the Egyptian Press Syndicate Abdel Mohsen Salama on May 25.
He expressed his support, however, of blocking non-Egyptian news websites which could harm national security by backing terrorism-related activities.
Edited translation from Al-Masry Al-Youm