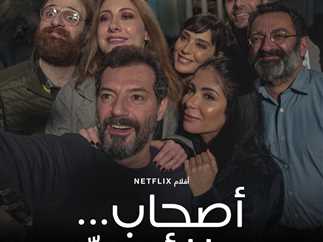 Egyptian lawyer Ayman Mahfouz submitted a warning to Minister of Culture Enas Abdel Dayem to ban the screening of the Arabic version of the Italian movie "Perfect Strangers" or he will file a lawsuit against the Ministry of Culture.

The screening of the film caused public moral outage that must be addressed, he said.

This included a scene of an 18-year-old teen girl carrying a medical condom to have a sexual relationship with a young man. The film shows the girl's father as supporting the act and criticizing her mother for iolating the girl's privacy by searching her bag.

Mahfouz added in his warning that in another scene the wife, actress Mona Zaki, took off her underwear before leaving the house.

But he said the film's greatest crime was showing sympathy for homosexuals.
Mahfouz asked: "How was this film licensed for public viewing, while it contained flagrant violations of the Law No. 35 of 1978 for the Establishment of Syndicates and the Federation of the Syndicates of Acting and Musical Professions, and an illogical violation of the provisions of Law No. 430 of 1955, amended by Law No. 38 of 1992, which provides for the authority to censor audio and video works whether performed live or recorded by any means of technology, with the aim of protecting public order, morals, and the higher interests of the state?"
"This work spreads social poisons through some scenes and phrases that may afflict the morals and etiquette of society, and consolidate the idea of ​​absolute sexual freedom."