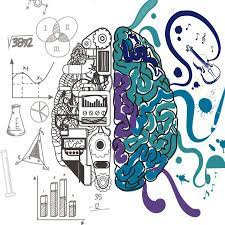 After a one-year pause, the American University in Cairo is hosting its 15th annual Research and Creativity Convention (RCC), which began Sunday and will end Thursday.
For the first time, the RCC is being held virtually, and has invited the public to attend the events and discussions.
Anyone wishing to attend the conference may do so through AUC's digital platform, free of charge.
Alaa Idris, Associate Provost for Research, Innovation and Creativity at AUC, said: "This year, despite all obstacles, we are hosting The conference for Excellence in Undergraduate Research, Entrepreneurship, and Creative Achievement (EURECA). The conference features presentations by our outstanding students, who will showcase their academic work. Our faculty will participate in two competitions, Research Pitch and Journey to Futurize Your Course. We continue to run our Design Thinking Camp, Science Slam, and an E-version of the Graduate Poster Competition."
EURECA is one of the many programs under the RCC that serves as a platform for students to showcase their research and work. The conference is also free to the public.
Heba Sheta, Manager, Initiatives & Coopetition for CFPA at AUC, was excited for the convention's digital shift, saying: "Such digital presence will allow more participation from different parts of the world."
On Tuesday, the convention will present the History Department's research. The presentation includes 20 different research papers, including topics such as "Diaspora Jewry and Zionism" "Legacies of the Atlantic Slave Trade" "Religion, Politics, and Culture in the Modern Middle East" and "Ancient Near Eastern Religion, History, and Culture".
That same day, the convention will witness the "Tomorrow's Leaders Freshman Symposium", which features papers from students who have received the Leaders of Tomorrow Scholarship.
On Thursday, the "Architectural Design Exhibition" takes the stage. This year's exhibition is a collaboration between AUC's Department of Architecture and a real estate development company.
This partnership attempts to identify existing design challenges, encourage problem-based learning (PBL), and set an innovative model in fostering research-design inquiry across Egyptian universities, with students from the department presenting their designs.
RCC was first launched in 2017 as "Research Week" and has since continued to expand and include more activities and participants.
The event features AUC faculty and students showcasing their original research and creative outcomes in the fields of science, humanities, social sciences, business, and the arts. This year, students from Indiana University will also participate in the events.
A press release from AUC called the convention "collective event that brings together diverse research, design, entrepreneurship, innovation, and creativity activities that have demonstrated growth and success over the years."