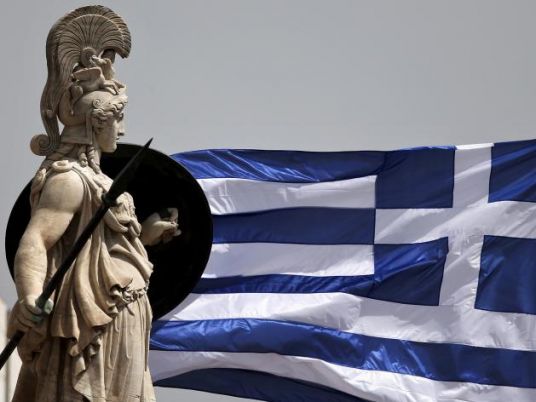 Greece's snap election campaign heats up Wednesday with a televised debate between the main party leaders, the first since 2009.
Seven leaders including former leftist prime minister Alexis Tsipras and conservative challenger Vangelis Meimarakis will cross swords in the debate, which airs at 1800 GMT on state broadcaster ERT.
Tsipras is looking to bounce back with his radical leftwing Syriza party in a neck-and-neck race with Meimarakis' New Democracy party.
In addition to criticism from the right, the 41-year-old PM will also be under pressure from Popular Unity, a breakaway party made up of former Syriza cadres who rebelled when Tsipras's government signed an unpopular third EU bailout in July.
The leaders will field questions on the economy, unemployment, health, social policy, migration policy and foreign policy.
For the first time, the leaders will then be able to ask each other questions at the close of the session.
In addition to Greece's ongoing economic crisis and the bailout, migration is turning into a key campaign issue with the Greek islands struggling with a huge influx of refugees from war-torn Syria.
Analysts say that although past debates changed little in the electoral outcome, this campaign is different.
Neither Syriza nor New Democracy look likely to secure an outright majority, so they will need to work with smaller parties who have much to gain from tonight's exposure.
"Few voters move because of a debate, but the current political system is quite fluid," political scientist Elias Tsaousakis told Efimerida ton Syntakton daily.
The small centrist To Potami party, headed by a former journalist, has been seen as a possible ally for New Democracy while Tsipras has hinted he could work with the Pasok socialists.
Tsipras is also open to cooperation with former coalition partner the nationalist Independent Greeks, but polls suggest the party might fail to enter parliament.
The neo-Nazi party Golden Dawn, whose leaders are the subject of a massive investigation following the murder of a leftist rapper in 2013, has been excluded from the debate.
Another debate is expected to be held between Tsipras and Meimarakis next week ahead of elections which will be held on September 20.