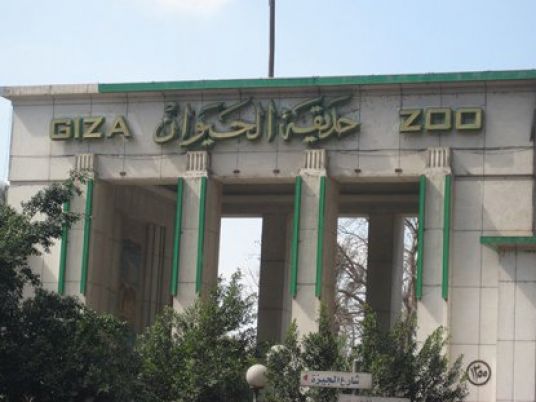 The Giza Zoo is preparing to receive citizens during the mid-academic year vacation, after undergoing development work, announced the Head of the Central Department of Zoos Mohamed Ragai.
"We have recently carried out wonderful projects for visitors, including the petting zoo, which is an open garden that allows interaction between visitors and the animals directly," he added.
"Pets include some deer and beautiful birds such as parrots, some types of reptiles, llamas, and others," Ragai added, during a phone call to the "Sabah el Khair Ya Masr" (Good Morning, Egypt,) program broadcast on Channel One and the Egyptian Satellite Channel.
He added the new Giza Zoo can accommodate between 50,000 and 60,000 visitors.
"We have great experience, especially in the field of animal care that includes nutrition, shelter and subsistence in cold weather. We have an approved plan for vaccinations and prevention, and there are special preparations for severe cold waves, the most important of which is to control the temperature of the animal's body through nutrition," Ragai assured.

During colder weather, animals are given high-calorie food allowing them to adapt to lower temperatures, he explained, adding that heating is also provided as well as daily disinfection plan to prevent diseases.
Renovating Giza Zoo
The company working on developing the Giza Zoo revealed that the park will be without barriers, based on the highest international safety standards, allowing citizens to enjoy safely viewing animals as if they were in the wild.
The Chairman of the Board of Directors of the Military Production Company for Projects and Engineering Consultancy, and General Supplies Maged al-Serty, announced that the park will be divided into four sectors – Egyptian, African, Asian, and nocturnal.
He added that the zoo will also introduce new animals it has never had before.
During a telephone interview with Lamis al-Hadidi on Egypt's "Last Word" (Kalema Akhera) television show, Serty also referred to work being done to zoo with the neighboring Orman Park via an aerial lift line.