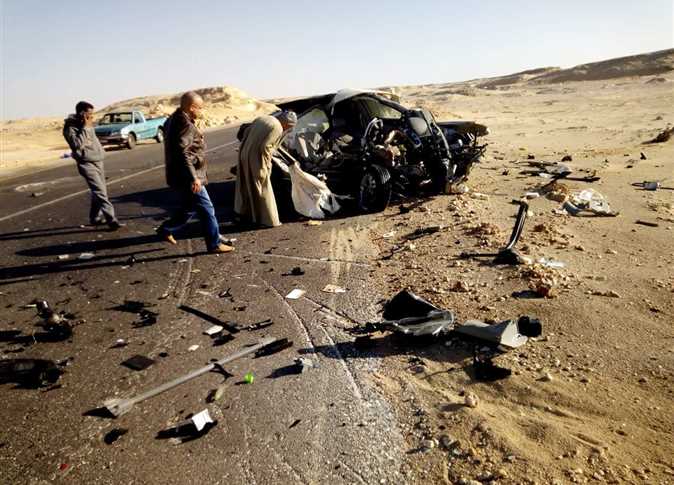 The Giza Criminal Court started on Saturday hearings in the case of Karim al-Hawary, who is charged with manslaughter in Sheikh Zayed.
The culprit, a son of a businessman, was charged with killing four people in a car accident and confessed to the felony before the investigation authorities last month.
The court session on Saturday is procedural, during which a representative for the Public Prosecution read out the referral order, and the defense submitted his demands.
During investigations, the defendant denied possessing or using narcotic substances, "Cocaine", saying that he ran over the victims by mistake: "Yeah, I really hit them, but with no intention, and I did not use drugs or alcohol, and after the incident I lost consciousness."
The defendant explained: "What happened is that on Thursday, December 9, I was out with my friends and I ended up leaving with my friends and back on the road, and I crossed the Sheikh Zayed toll gates near Al-Ahly Club in Al-Nozha Street, and after about 800 meters, I was surprised by a car in front of me at once. I banged in them and fainted, and that's all what happened."
Investigations revealed that "the accused was driving recklessly and under the influence of narcotics and other intoxicants."
The referral order of accused to the Criminal Court stated that on the 10th of this month in the Sheikh Zayed Police Department Department in Giza Governorate, the accused had obtained with the intent to abuse the substance of cocaine, and mistakenly caused the death of four victims.
The referral order said that the accused did not take into account the distance between him and the car of the victims, so he hit it from behind, toppling it, causing the victims the injuries shown in the attached medical reports that claimed their lives.