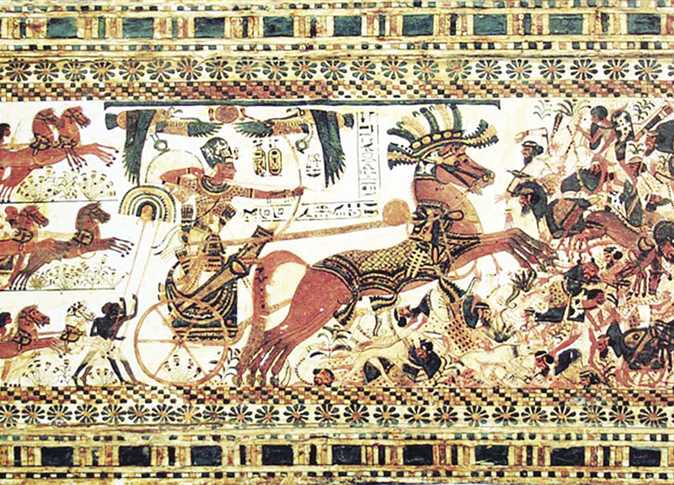 Germany will host for the first time in May 2020 a conference entitled "Perspectives on the Ramesside-Era Military System in Ancient Egypt," according to Mohamed Refaat Abbas, Director-General of the Scientific Research Department at the Ministry of Antiquities in Alexandria and one of the main organizers of the event.
Abbas is the first-ever Egyptologist from Egypt to receive a grant from Germany's Fritz Thyssen Foundation, according to MENA, which he used to organize the much-anticipated conference alongside Egyptology Professor at Ludwig Maximilian University of Munich Friedhelm Hoffman.
Set to take place at Munich's Egyptian Museum, the conference is expected to promote the study of ancient Egyptian civilization in Europe, especially since Munich is one of the world's most remarkable tourist hotspots,  an official statement issued by MENA News Agency said.
Numerous scientific studies and research projects appealing to western scholars are set to be showcased at the conference, Abbas added, noting that featured studies will explore Egypt's military history.
The Ramesside period includes both the 19th and 20th Dynasties, beginning in 1189 BC and ending in 1077 BC, Abbas explained.
The period, during which Egypt's ancient kings thrived, is defined by an exceptionally successful performance by Egypt's military, according to Abbas, who went on to note that the histories of these dynasties were documented on the walls of Egypt's distinguished temples, including in Karnak and Abu Simbel.
Abbas is one of the main organizers of the conference and also plans to present a "significant" paper at the event.
The Fritz Thyssen Foundation, founded in 1959, is a private, nonprofit organization in Germany well-known for its support of research in the humanities, social sciences, and medicine.