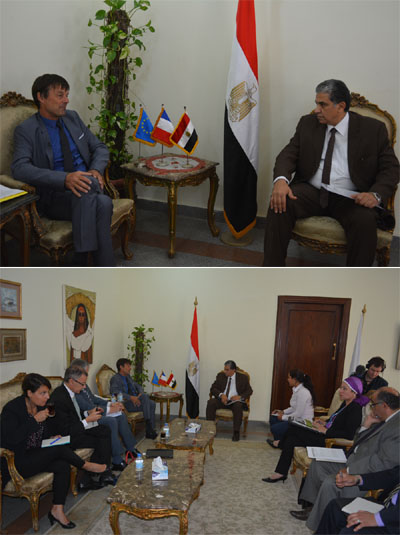 Nicolas Hulot, a French writer and environmentalist, said that the global programme to fight climate change requires US$100 billion of funding by 2020, adding that France has contributed to the project with $1 billion so far.
The statement came in a meeting with Environment Minister Khaled Fahmy, where the two discussed the upcoming COP 21 forum in Paris.
Fahmy said there is a limit to Egypt's financial contributions, given the historical responsibility of the industrialized countries with regard to that issue, and the technological abilities of each country.
Hulot confirmed that France is willing to help Egypt mitigate the effects of climate change with the use of renewable energy technologies.
Nicolas Hulot is the founder and president of the Fondation Nicolas-Hulot, an environmental group created in 1990.