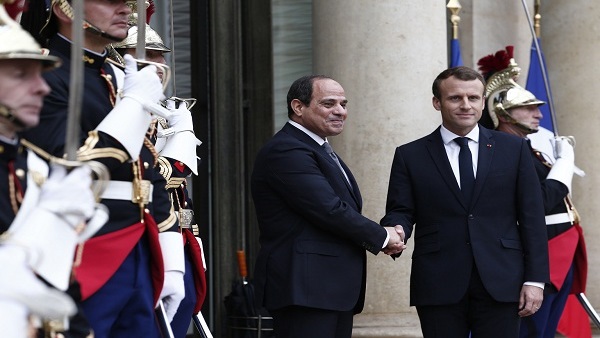 A French delegation arrived in Cairo on Wednesday to prepare for the upcoming visit of French President Emmanuel Macron to Egypt in January.
According to sources at Cairo International Airport, the delegation consisted of 14 persons who arrived in a private plane and completed the measures of their arrival at the airport's VIP hall.
Staff of the French embassy in Cairo received the delegation at the airport, the sources added.
In November, French Ambassador to Egypt Stéphane Romatet announced that the French government was preparing for President Macron to visit Egypt in January.
During the Egyptian-French Health Forum, Romatet clarified that the two countries had prepared agreements at the forum to be signed during Macron's visit.
Sisi previously discussed with Macron efforts to combat terrorism, peace in Egypt and the situation in Libya during his visit to Paris in October 2017.
The two countries signed 16 memorandum of understanding in the fields of renewable and traditional energy, infrastructure, social security, and transportation during Sisi's visit to France.
Edited translation from Al-Masry Al-Youm